Specialized beef cattle breeding in Russia is not developed, and in the next 30 years it will not develop, no matter how much effort is made. Roman Kostyuk, General Director of the National Union of Beef Producers, voiced this opinion during the Russian Meat & Feed Industry 2022 conference of Agroinvestor.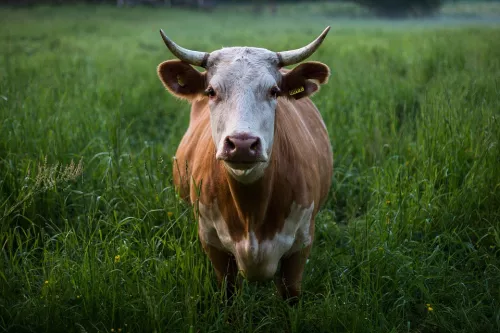 According to him, the resource of beef in the Russian market last year was at the level of 1.66 million tons, which is 33 thousand tons less than in 2020. At the same time, imports of beef into the country amounted to about 310 thousand tons, which in the countdown exceeds 2 million cows. At the same time, in Russia in 2021, the number of cows decreased by 1.9% to 7.7 million animals. "There is no chance for a change in beef production in Russia due to the optimization of holdings, the destruction of small farms and the growth of milk production with the goal of "more milk and fewer cows," Kostyuk said.
Now, in order to optimize production, according to Kostyuk, it is necessary to separate production processes. "If we want to stop talking about payback for 15 years in beef cattle breeding, then we need to stop doing five production processes in one cycle," Kostyuk believes. "Do not immediately engage in breeding stock, fattening, processing, sales, etc. - all this together does not bring money, but ruins." So, if an investor can build not a linear, but a cooperative business model, which, for example, uses the purchase of livestock at the age of 8-12 months, fattening and subsequent sale after a certain time, then such a project will bring money. However, one must be aware of the reduction in the number of cows in the country, and importing livestock is now expensive and difficult.
Also, according to Kostyuk, the development of cattle breeding in Russia could be facilitated by the system of cattle markets, since today the country lacks the infrastructure for the sale of live cattle. And therefore, it happens that in one region livestock breeding develops, while in another it does not. "Due to the fact that people do not always find someone to sell their livestock to, they slaughter this high-quality livestock for meat instead of selling it in another region," Kostyuk said. According to him, an agreement will be signed in Bishkek on May 26, according to which Uzbekistan, Kyrgyzstan, Kazakhstan, Armenia and Russia will launch a single digital exchange for trading in farm animals.