The Damate group of companies, the largest producer of turkey meat in Russia, is completing the installation of equipment at a new feed mill with a capacity of 50 tons of feed per hour in the Kolyshleysky district of the Penza region. Commissioning of the KKZ is scheduled for the end of 2022. The launch of the facility will increase the total annual capacity of Damate's feed production by 70% from 522 to 886 thousand tons.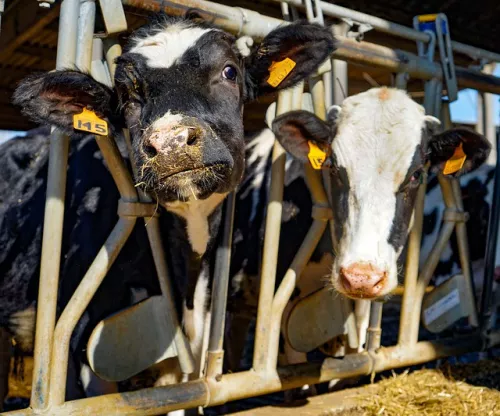 The plant is located on the same site as the elevator, which the company acquired in 2019. The project to modernize the elevator and build a new feed mill worth 3.5 billion rubles was launched in 2021.
Within the framework of the project, a feed mill, elevator towers, grain dryers, granaries, warehouses for meal and container storage, bunkers for finished products and a whole range of infrastructure facilities were built.
Currently, process equipment is being installed at the facility, the work has been completed by 90%. Modern equipment from the world leader in the field of high-tech solutions for grain processing is installed here. These are lines for receiving and cleaning raw materials, receiving big bags (soft packaging), heat treatment of grain, dosing and grinding mixtures, granulating, spraying and bulk dispensing of finished products.
The enterprise is completing work on connecting the equipment of the feed mill and piping the premises with technological pipelines.
The installed equipment will allow the production of feed using whole grains and liquid components such as vegetable oil, which will increase the nutritional value of the finished mixture. In addition, the plant will automatically granulate compound feed and spray vitamin mixtures, and the function of heat treatment of loose feed will eliminate the appearance of harmful microorganisms in finished feed.
Recall that Damate has five feed mills in total: four in the Penza region and one in the Rostov region. Modern feed production facilities allow the company to provide the growing poultry population with feed of its own production, to guarantee a sufficient amount of feedstock throughout the year.