Damate launched Russia's largest second-order turkey breeder with a capacity of 12 million eggs per year in the Tyumen region, the company's press service reported. The company's full capacity will allow Damata to completely cover the need for hatching eggs and reduce dependence on foreign supplies of breeding material by optimizing logistics. Investments in the project amounted to 6.1 billion rubles, the financial partner is Rosselkhozbank.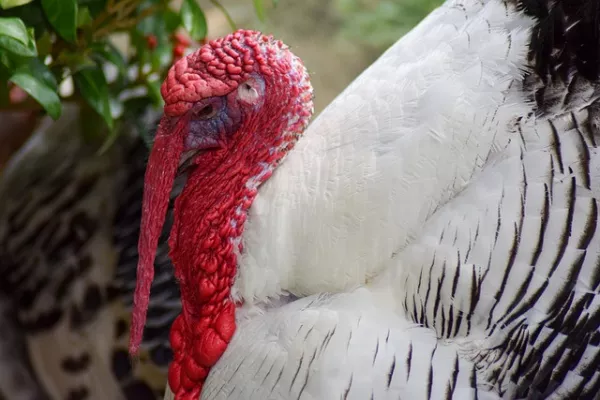 The parent herd of the breeding reproducer has 138 thousand turkeys to obtain eggs of highly productive crosses. The Damate project provides for the launch of 10 poultry sites: five for replacement young stock and five for parent flocks, a feed mill with a capacity of 10 tons per hour and an elevator for 20 thousand tons of storage. The construction of three production sites - two for replacement young stock and one for parent stock - has already been completed, the first batch of young stock has been delivered to the complex. Construction work continues at other sites.
The first hatching egg is planned to be received in the second quarter of 2023. The output of the loudspeaker to the design capacity is scheduled for the fourth quarter of 2023. All hatching eggs produced will be delivered to the Damate turkey production complex in the Penza region.
The launch of the breeding reproducer took place during a video conference with Russian President Vladimir Putin. He noted that such projects are of great importance and are designed to significantly strengthen the country's food security and independence, provide farms with domestic breeding material, and improve product quality. "We have spoken many times about the importance of creating our own selection and genetic reserve both in animal husbandry and poultry farming. This, without any exaggeration, is a matter of our technological, scientific and food sovereignty, sustainability and filling the Russian market with affordable and high-quality food," the head of state emphasized. "In the context of sanctions pressure, global food challenges - and they are very well known to everyone today - these tasks become even more relevant."
Damate started construction of a new loudspeaker in the Tyumen region in September 2021. At that time, investments in the project were estimated at 5.2 billion rubles. Naum Babaev, Chairman of the Board of Directors of Damate, during the ceremonial laying of a new enterprise, said that instead of annually importing 300-400 trucks of hatching eggs, the company would only bring breeding material five times a year and thereby ensure the biological and veterinary safety of Russia.