Abnormal heat in Siberia and the Urals can lead to a shortage of succulent feed in these regions - green grass, silage and other plant products with a moisture content of 70–92% used to feed cattle.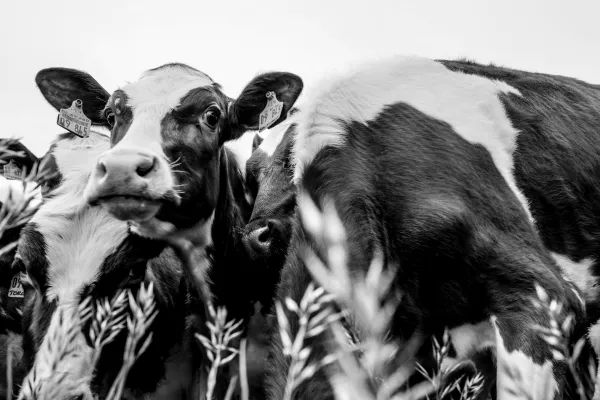 Dairy producers already see risks with the offer of such feeds, Igor Eliseenko, Chairman of the Board of Directors of MolSib, confirmed. Difficulties with harvesting due to the weather are also recorded in Damat, a representative of the holding reported.
Abnormal heat has been lingering in the regions of Siberia and the Urals since the beginning of May. For example, in Yekaterinburg, only 1% of monthly precipitation fell in a month, Gismeteo reported. The amount of precipitation in the Urals with Siberia has been "near zero" for several weeks now, the Sovecon agency confirms. The temperature in the Chelyabinsk and Kurgan regions all this time was above the climatic norm by 7 degrees. Due to the heat, a storm warning has been announced until June 9 in the Novosibirsk, Tomsk, and Kemerovo regions. For the last month and a half, there has been practically no rain, and the air temperature reaches 35 degrees, Eliseenko points out. The head of the Damate dairy complex in the Tyumen region, Roman Butenko, also says that in such weather, there is still not enough moisture. As a result, the volume of harvesting of succulent fodder is reduced.
In addition, the Novosibirsk region is considering the possibility of subsidizing the cost of purchasing feed for dairy enterprises due to dry weather, said Evgeny Leshchenko, head of the regional ministry of agriculture.
"Today we see that the distribution of feed will be limited, but, as a rule, by analogy with 2012, this will have a more significant impact not on animal productivity in 2023, but will affect it later - in 2024 (..) Now additional support measures, including possible subsidies for the purchase of feed," Leshchenko said.
The minister clarified that the support measure will be aimed primarily at the preservation of dairy farming, since "meat requires less feed."
At the moment, there is a subsidy for the delivery of feed in the region - 70% of the cost of delivery is compensated.