The largest milk producer in Russia, EkoNiva-APK-Holding, has suspended the implementation of a billion project of a livestock complex in Talmenka district, but has not abandoned it. Governor of Altai region Viktor Tomenko announced this to journalists during a large online press conference on July 27.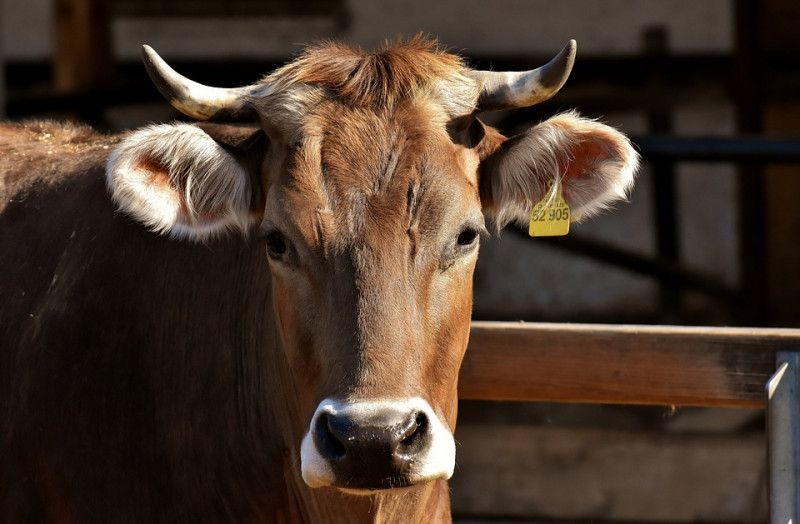 EkoNiva, Russia's largest producer of raw milk, intended to build a livestock complex for 6 thousand cattle in Talmenka district. According to the plan, the first cowshed was supposed to be launched at the end of 2020, and reach its design capacity in 2021.
The governor has explained that the implementation of the project has been suspended. But the project will still be implemented.
'Stefan Dürr (German businessman, owner of the agricultural holding EkoNiva. – note by Altapress.ru) called me, we talked with him, they had some difficulties with financial support, and interaction with credit organizations that financed them. They need to resolve this complex of issues now, solve a number of internal corporate problems related to the distribution of shares of this organization. And then return to creative activity,' Viktor Tomenko explained.
To implement the project, the company EkoNiva was leased 14.5 thousand hectares of agricultural land in Talmenka district for 49 years, the company also bought about 3 thousand hectares. The company planned to use the land for growing feed. The project was included among the priorities in Altai region.
In 2019, the regional authorities approved an action plan to assist EkoNiva Altai in implementing the project. The company intended to invest 3.2 billion rubles, creating 160 jobs.
The governor also told how the pandemic affected the implementation of a number of investment projects. According to him, not a single investor has abandoned his project. However, there were cases when there were difficulties with the installation and launch of equipment — in particular, engineers from abroad could not come to the Barnaul plant of press equipment.
'Colleagues were forced to adapt on the move,' the governor said.