Meat production in the world after the past difficult two years is recovering and will grow, as the demand for meat in the world will increase, said the head of the National Meat Association (NMA) Sergey Yushin at the XIV International Scientific and Practical Conference "Pig Breeding-2022. Flexibility to challenges is the path to sustainability and development."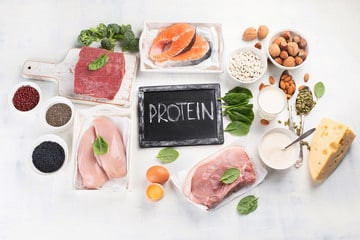 In the next ten years, it is necessary to produce an additional 40 million tons of meat, this growth will mainly come from the poor countries of Africa and Asia, Yushin emphasized. Of this volume, about 35%, or 12 million tons, will be pork. And it is important who will be able to provide this volume, which country will have enough resources for this. Now China has quite ambitious plans to increase pork production, which is building multi-storey pig farms, but there is also a place for Russian exporters on the world market, Yushin is sure.
Pig breeding in Russia is one of the most dynamically developing sectors, which, according to the estimates of the National Union of Pig Breeders (NSS), will grow by a million tons in live weight over the next three years. For comparison, according to the forecasts of the UN FAO, in the next ten years the production of poultry meat in Russia will increase by 250 thousand tons, or 5%. "This forecast is understandable. We already have high domestic consumption, and some markets are closed for export. However, if we can find new foreign buyers and the incomes of Russians recover, then we will be able to increase production not by 5%, but by 10%, or by 500,000 tons," Yushin estimated.
In terms of beef production in Russia in recent years, everything has been developing quite well, the rapid development of beef cattle breeding made up for losses from a decrease in the number of dairy herds. "However, those individual projects that are currently being implemented are entering the plateau stage, and there is a risk that the decrease in the number of dairy herds will already exceed the increase in meat," Yushin argues. The decisions that have been made in recent years and now do not stimulate the development of the industry, but all the same, beef consumption in our country, according to the NMA, is higher than in the whole world, at least according to statistics.
Now, in Russia, on average, 78 kg of meat per person is consumed annually, in developed countries this figure is 82 kg, so we have little potential for increasing domestic consumption, Yushin noted.
Of course, there are certain risks in global meat production. There is already a lot of talk about tougher requirements for the use of antibiotics and feed additives, about the introduction of taxes on consumption, and in the future the industry may face additional regulatory requirements. In addition, animal diseases are an important risk. "In this regard, biosafety at modern enterprises is becoming an absolute priority," Yushin emphasized, adding that although domestic industrial enterprises were faced with the introduction of diseases, in general, the outgoing year was not bad in terms of biosafety.
Meanwhile, according to Danish Saxo Bank's unofficial "Shocking Predictions" forecast, in 2023 at least one country "seeking to get ahead of the pack in the race for the most active climate policy" will decide to impose heavy taxes on meat production starting in 2025. . Analysts believe that the country will "plan to implement a complete ban on locally produced animal meat by 2030, intending to use artificially grown plant-based meat as an alternative."