After the July talks in Istanbul with the participation of representatives of Russia, Ukraine, Turkey and the UN, the export of Ukrainian grain by sea was resumed. At the same time, according to some Russian officials, there are obstacles to the export of Russian crops, and in addition, there is a threat to domestic agriculture due to the dominance of imported seeds of certain crops and livestock seeds. The biggest threat comes from the ban on the supply of agricultural machinery and spare parts for it. Forbes figured out whether the crisis threatens Russian agriculture.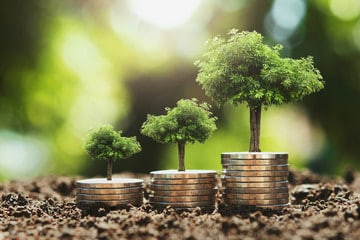 On July 22, negotiations between Ukraine, Russia, Turkey and the UN ended in Istanbul. The parties agreed that a corridor would be created in the Black Sea through which Ukrainian grain would be freely exported. At the same time, a memorandum was signed that lifted "various restrictions on the export of Russian agricultural products."
What restrictions were holding back Russian exports? After all, both the EU and the US Treasury have repeatedly reminded that food was not subject to their sanctions. The day before the signing of the Istanbul Accords, on July 21, the Council of the European Union adopted a decision stating: "The Union undertakes to avoid any measures that could lead to food insecurity throughout the world." "None of the measures in this decision or of any measures taken earlier in connection with Russia's actions to destabilize the situation in Ukraine," explained the European bureaucrats, "are in no way aimed at trade in agricultural and food products, including wheat and fertilizers, between third countries and Russia. Nevertheless, before the Istanbul talks, Russian Foreign Minister Sergei Lavrov said: "Although the West is very loudly reminding that grain is not subject to sanctions,
"The export of grain and other foodstuffs was not banned," explains Eduard Zernin, chairman of the board of the Union of Grain Exporters. "Just decided to cancel [it] quietly. I will not dissemble, hidden sanctions and invisible barriers seriously complicate the task of exporting. Our business is significantly hindered by the military insurance premium introduced by foreign insurers to discriminate and increase the price of Russian grain and repeated under the tracing paper of their Russian counterparts." Zernin says that their "Union has already applied to the Bank of Russia with a request to cancel the "military insurance premium" (that is, the risk premium. - Forbes) in order to return the insurance rate to the market zone, which will reduce risks and increase our competitiveness."
In its letter, the Union of Exporters, for example, asked the Central Bank to develop the possibility of insuring cargo and property of carriers against war risks at the national level, since even with increased rates, foreign companies were not ready to insure the risks associated with ships entering Russian ports.
However, as Zernin explains, Russian exporters "have focused their efforts on maintaining market share in our key markets - Saudi Arabia, Turkey, Egypt, Iran and Azerbaijan, and this strategy is bearing fruit: in the tenders of the Egyptian [state company] GASC, our share has already increased from 27% to 35% year on year".
President of the Russian Grain Union Arkady Zlochevsky also acknowledges that there are sanctions "related to insurance, there are restrictions on freight [vessels]". "And even in these conditions, we continue to supply, for example, durum wheat to Italy," he tells Forbes. "Yes, the volumes there are small, but supplies are going on, but in general Europe is not our market, and we don't care if they buy [our wheat] or not."
Andrey Sizov, executive director of the analytical center SovEcon, does not see a big problem in the existence of a military insurance premium. "Lloyd's military premium (Lloyd's of London, the insurance market where underwriters and insurance brokers meet. - Forbes) increases the cost of insurance," he admits in an interview with Forbes, "but many regions — Yemen, Sudan, Somalia — trade with it for a year [ and nothing bad happens.]
"It is the transportation of Russian grain by Russian ships that causes difficulties, since restrictions apply specifically to them," explains Andrey Ryabinin, partner at the Delcredere Bar Association, head of the sanctions practice. "The US, the UK and the EU have introduced various restrictions on the entry of Russian ships into their ports." At the same time, transportation by ships of third countries, primarily friendly ones, is possible, since many carriers from unfriendly states have stopped working with Russia, he says. "Indeed, there are sanctions restrictions, primarily in the EU, on ship insurance," says Ryabinin. "However, they are not related to the transportation of food, and therefore the difficulties with insuring ships carrying Russian grain are primarily due to excessive compliance (checking for compliance with laws.
The Istanbul agreements are beneficial not only to Ukraine, which has received guarantees of the inviolability of its grain export supplies, but also to Russia itself. After all, Western states confirmed the absence of restrictions on the export of Russian food, and the absence of sanctions on the import of agricultural products. This is important because domestic agricultural production is highly dependent on, for example, imported pedigree cattle seed and imported small ruminants, as well as some crop seed (see infographic). If the country provides itself almost completely with winter wheat seeds, then more than 96% of imports for elite sugar beet seeds, more than 72% for sunflower seeds, and more than 65% for potatoes.
Does this mean that in the absence of this import, the country will have nothing to sow the fields with? Alexei Krasilnikov, Executive Director of the Potato Union of Russia, proposes to calculate: "Without taking into account the gardens of the population, the need for seed stock for potatoes for agricultural enterprises, farms, individual entrepreneurs is now 750,000-850,000 tons. Net imports are about 14,000 tons of potatoes of elite, super-elite reproductions . These seeds are planted in Russia, the crop is planted again, and only in the third or fourth year they will produce the very hundreds of thousands of tons of planting material that will be put on the market - to retail chains or processing enterprises for chips and french fries.
Krasilnikov does not believe that "European seed producers may refuse to supply seeds in the 2022-2023 season." "This is not in the interests of both sides," he said. "Although it must be admitted that the Russian market for seed potatoes is far from the first in terms of sales for Europeans."
However, on August 2 this year, Deputy Minister of Agriculture Oksana Lut said that the ministry calls on the regional bodies of the agro-industrial complex to prepare for a possible ban on the import of seeds from unfriendly countries. According to the market, the point is the intentions of some foreign suppliers to leave Russia because of the "special operation" in Ukraine. Operating under the Pioneer brand, the American Corteva Agriscience, one of the major suppliers of seeds and crop protection products, announced its withdrawal back in May. The Bayer global corporation announced that it plans to make a decision on the supply of seeds for the future sowing campaign, taking into account the development of the situation in Ukraine.
Can Russian breeders develop competitive varieties themselves? Krasilnikov believes they can, but that's not all it takes to be successful. "Let's assume that two or three great varieties will be developed that are not inferior to advanced foreign ones," he says. "But something else is also important: firstly, popularization so that our agricultural producers recognize them, and secondly, so that these varieties become in demand in retail chains and processors, and this chain is complex, taking into account the quality and timing of promotion."
Asking for anonymity, a partner at a consulting firm told Forbes that talk of Western seed suppliers leaving is reminiscent of Boris Berezovsky's famous anecdote about a Jew who says goodbye but doesn't leave. "Even if they don't produce anything here, they really abandon the hybrid breeding fields, it is quite possible that through some distributors they will export ready-made seed here," he suggests.
"There is a lot of talk about a possible crisis [in agriculture]," says Zlochevsky of the Russian Grain Union, "but there are actually few risks. We have import dependence on rye seeds. We use about 70% German hybrids from German companies such as KVS or the German Seed Alliance, but in fact we import into Russia only 10% of these seeds from the so-called progenitors of hybrid rye, and in Lipetsk there is a breeding center owned by the Germans, in which these hybrids are produced from the progenitors and propagated already on Russian territory, so it turns out that the bulk of these, as it were, imported seeds are produced here, in Russia.
According to Zlochevsky, only one company supplying seeds to our market leaves, but if this happens to other genetic companies, it will turn out that, for example, the same global Syngenta belongs to the Chinese Sinochem, and supplies can be replaced by imports from other places - not from Europe, but from another branch of the same company.
Director General of the Institute for Agricultural Market Studies (IKAR) Dmitry Rylko believes that "if at least one Western company makes the final decision to leave Russia, then its place in the market will be happily sawn apart by foreign competitors, and our companies should not be discounted either - they they work aggressively, so I have little idea that we will suddenly have nothing to sow." At the same time, he says that the statistics of the ratio of imported and domestic seed materials should be treated with caution. "Let's say someone brings a super elite here, then [in the first generation] turns it into an elite here, then turns this elite into the first reproduction - two years have already passed, and only the name of the variety says that it was once imported, and the question is: what is this - import? he asks rhetorically. - If it's an import,
"Depending on where you place the watershed for some crops, it may turn out that some crop is predominantly Russian, and according to another methodology, it turns out that it is predominantly foreign selection," sums up the IKAR Director General. "And both methodologies will reflect some sort of reality."
In addition to seed and planting material, Russia imports seed of breeding cattle and small cattle. "This is done to maintain high production efficiency," explains Mushegh Mamikonyan, an independent expert and former president of the Meat Union. According to him, Russian livestock breeders can "do without Western genetics, but the efficiency will be worse and will fall, although not catastrophically." He believes that the consequences would become especially noticeable "in five to seven years, but this material can be taken from other countries that are friendly to Russia."
Russia is dependent on veterinary drugs that are produced in unfriendly countries, he says, but the country has a lot of import substitution programs, and a huge number of components of veterinary drugs are produced, for example, by India, which will not refuse supplies. "Maybe their efficiency is a little less, but this is not catastrophic," Mamikonyan believes.
What really hit Russian agriculture hard was the sanctions that affected the supply of equipment for it and spare parts. In the countryside, as in aviation and road transport, they felt a shortage of spare parts for foreign equipment, the share of which is 30–40% of the domestic fleet. In the meantime, according to reports, domestic production is picking up pace. For the first half of the year, according to the Rosspetsmash Association, sales of domestic agricultural equipment increased by 21.7% compared to the same period in 2021, to 113.3 billion rubles, and production volume increased by 6%, to 117.6 billion rubles . The general director of the St. Petersburg Tractor Plant (PTZ), Sergei Serebryakov, said in an interview that in the first half of the year they produced 2,000 tractors, which is 22% more than a year earlier, and the annual growth will be, "probably
Does this solve the problems of rural producers? Andrey Neduzhko, CEO of the Steppe agricultural holding, told Forbes that "the holding continues to experience a shortage of spare parts for imported agricultural machinery, and major spare parts suppliers promise to deliver goods within three to six months, although you can buy some non-original spare parts and consumables for foreign agricultural machinery." According to him, in the "Steppe" most of the equipment is Russian-made, and they are increasing the fleet of domestic machines, "however, for many agricultural producers, the share of foreign equipment in the structure of the fleet is very high and the shortage, as well as a significant increase in the cost of spare parts, affect production processes extremely negatively" .
In April, in the fifth package of sanctions against Russia, the EU banned the export of high-tech products, including the supply of electronics, software, hydraulics, cutting parts for combine harvesters, nozzles and hydraulic motors. Neduzhko says that "hydraulic systems and other complex equipment are not enough on the market, and farmers try to avoid replacement, limiting themselves to repairs when possible."
Zlochevsky from the Grain Union admits that agricultural producers suffer "not even from the lack of new Western equipment - there is an alternative to it, but from the bans that hit the supply of spare parts." "We are still engaged in cannibalism," he laments. "We dismantle part of the equipment for spare parts." According to him, this is critical: "At some point, all imported equipment will simply stop and will not be able to work, which means that if there is no alternative equipment - domestic, Belarusian, Chinese - we may not have time to harvest the entire crop with the available availability of the park.
President of the Association of Agricultural Machinery Dealers (ASHOD) Pavel Repnikov told Forbes that "the equipment comes from friendly countries, so the donation of Western equipment [that is, its disassembly for spare parts] is not expected in the next couple of years." He explains that if, for example, in Russian aviation there are many Boeing and Airbus aircraft of the same type, the parts of which are interchangeable, then the agricultural machines are very different, and the fleets on the farms, if they are not very large agricultural holdings, where they can buy 40-50 identical machines, are also diverse . "It's a lottery," compares the president of the association. "Parts may or may not fit, so there is no point in donating, rather, we should hope for parallel imports."
Repnikov recalls that, for example, in Latin America there are factories of John Deer and other manufacturers, and dealers are looking for where they can arrange deliveries. If the supply of Western equipment and spare parts is not quickly restored, and Russian manufacturers are not able to replace the missing part of the line of tractors, combines and mechanisms in time, the President of ASHOD predicts that in two years this may begin to affect the volume of agricultural production: the area under crops will gradually decrease and, accordingly, the harvest will decrease.