Inflationary expectations of the population in June 2022 increased and are now close to the values ​​of August-September 2021. The median estimate of inflation expected in the next 12 months was 12.4%. Short-term price expectations of enterprises continued to decline, returning to the level of spring 2021, reports The DairyNews, citing the press service of the Bank of Russia.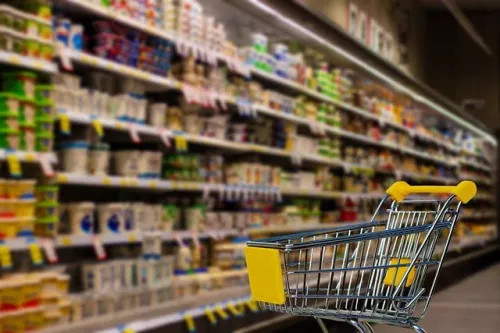 The median assessment of household inflation expectations for the year ahead was 12.4% in June (+0.9 percentage points versus May). Despite the growth, inflation expectations remained below the levels of the beginning of the current year. The median estimate of observed inflation in June decreased to 23.7% (-1.4 percentage points versus May), but remained the highest since October 2015. Long-term (three years ahead) inflation expectations of the population increased slightly, their values ​​corresponded to the level of February 2021.
The consumer sentiment index in June increased for the third month in a row. At the same time, a record gap persisted between the assessments of the current state, which were at a minimum since August 2016, and expectations about the economic outlook, which remained near the highs for the third consecutive month since May 2018.
Price expectations of enterprises for three months in June decreased. The main factor behind their decline was the slowdown in cost growth, which was facilitated by the further strengthening of the ruble, the maintenance of stable prices for motor fuel, and the gradual adaptation of enterprises to the new external operating conditions. The average growth rate of selling prices expected by enterprises in the next three months amounted to 5.5% in annual terms.
In late May and early June, inflation forecasts by professional analysts for 2022 declined. According to the June macroeconomic survey of the Bank of Russia, analysts' forecast for inflation at the end of 2022 amounted to 17.0% (-5 p.p. compared to April). In 2023 and 2024, analysts expect inflation to slow down to 6.7% (-0.9 p.p. versus April) and 5% (unchanged versus April), respectively.
According to the Bank of Russia's estimates, pro-inflationary risks continue to decline, but remain significant. In the short term, the effect of pro-inflationary factors may be reinforced by high and unanchored inflation expectations. According to the forecast of the Bank of Russia, taking into account the ongoing monetary policy, annual inflation will be 14-17% in 2022, decrease to 5-7% in 2023 and return to 4% in 2024.