On March 13, in Tehran, the Head of Bashkortostan Radiy Khabirov met with Iranian Minister of Agriculture Javad Sadati-Nejad. The parties discussed areas of international cooperation in the agro-industrial sector. First of all, we are talking about expanding the range and volumes of mutual deliveries of agricultural products. Bashkortostan is already exporting grain and vegetable oil to Iran. The Minister of Agriculture also expressed interest in purchasing timber and livestock products. Thus, Iran is ready to conclude the first contract for the supply of 5,000 tons of beef produced in Bashkortostan according to Halal standards.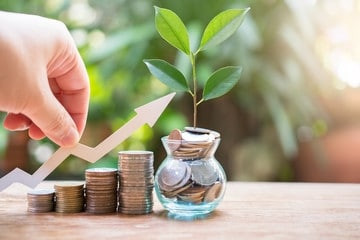 "We expect that in the future our trade turnover may increase from the current $100 million to $400 million a year," said Javad Sadati-Nejad.
The head of Bashkortostan stressed that joint projects in the agro-industrial complex will be included in the agenda of the Bashkir-Iranian working group. To this end, the parties have identified responsible representatives for coordinating interaction and implementing the road map activities.
- The Republic is ready to supply Iran with the products you are interested in, including barley, corn, coarse grains. At the same time, deliveries will go directly to Iranian state-owned companies, which will ensure the security of cash settlements and the responsible execution of contracts," said Radiy Khabirov.
Javad Sadati-Nejad said that Iranian investors are also interested in renting agricultural land for growing crops and developing livestock.
- The republic can provide agricultural land for crop production if investors are ready to invest in this industry, - said Radiy Khabirov.
Another area of cooperation is the supply of mineral fertilizers and biological preparations from Bashkortostan. These are ammonium nitrate, complex nitrogen fertilizers containing nitrogen, phosphorus, potassium, and sulfur. At the same time, Iranian scientific organizations are ready to share their experience in biotechnology, the development of new varieties of seeds and the improvement of breeds of farm animals.
Radiy Khabirov also noted the needs of the republican market for Iranian vegetables and fruits.
- Bashkortostan can become a kind of logistics center, from where agricultural products could be delivered to other regions of Russia. In particular, colleagues from Uzbekistan are already building a large logistics center here. We are ready to carry out the same work with our Iranian partners," Radiy Khabirov summed up.
The working meeting was attended by Deputy Prime Minister of the Government of the Republic of Bashkortostan - Minister of Agriculture Ilshat Fazrakhmanov.