In April, the Moscow Region will send the first in a long time refrigerated container train with agricultural products along a direct land transport corridor from the Selyatino station to China. Currently, contracts are being concluded with exporters of goods, Georgy Filimonov, deputy chairman of the government of the Moscow Region, told TASS on Thursday.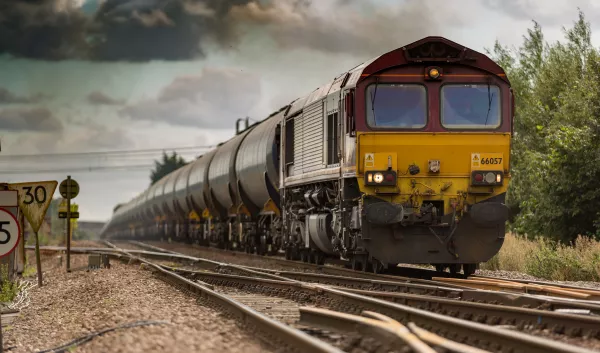 Sending refrigerated container trains with agricultural products to China was suspended in 2020.
"The Moscow Region received permission at the end of April to send the first refrigerated container train along a direct land transport corridor from Selyatino station to the Chinese city of Chengdu in Sichuan province and Xi'an in Shanxi province. Contracts are being concluded with exporters of meat, poultry and dairy products that will be sent by this by train to the Chinese province," he said.
He specified that the dispatch of the first direct freight train to China is scheduled approximately for the second half of April. The deputy chairman also added that the decision will allow increasing the volume of exports of agricultural products to China by reducing the time and reducing the cost of delivery.
According to him, in the near future there are plans to send three refrigerated freight trains along a direct land corridor.
The press service of the Ministry of Agriculture and Food of the Moscow Region clarified that the region is one of the leading regions in the supply of agricultural products for export. In particular, the Moscow region ranks first in the Russian Federation in terms of supplies to other countries of fermented milk products, cheeses and cottage cheese, beef, pork and poultry meat. According to the ministry, the trade in agricultural products and food between the Moscow region and China in 2022 amounted to $651 million.