A group of scientists from the All-Russian Research Institute of Genetics and Breeding of Agricultural Animals (VNIIGZh) has presented a new laying hen crossbreed, the Russian snow-white, developed to match the Clean Eggs standards.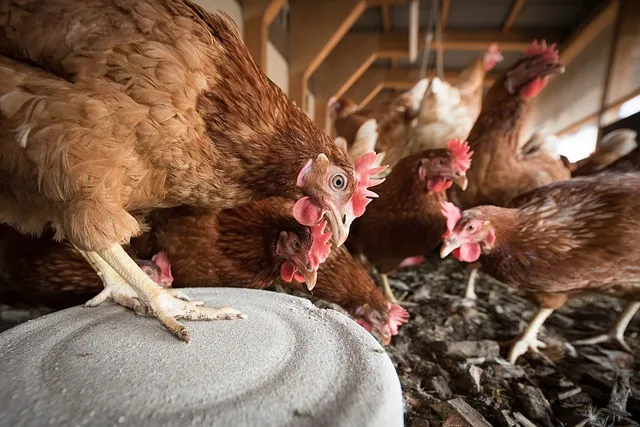 Clean Eggs are used to produce human influenza vaccines and represent the largest volume of vaccine eggs. They are also the standard choice for the production of inactivated vaccines for veterinary use in Europe and other regions of the world.
The Russian Academy of Science estimated that the domestic demand for vaccine eggs stood at 150 million units per year. To make sure that the egg would match the Clean Eggs standards, it must have a large volume of amniotic fluid, which surrounds the embryo, where the virus multiplies. In addition, the egg should not have immunity that would destroy the virus, the scientists explained.
"To develop this crossbreed, we selected hens that produce the largest eggs possible, but with a small yolk," said Olga Stanishevskaya, head of the poultry department within VNIIGZh.
"The amniotic fluid is contained in the egg white, so you need to increase its volume. This, in turn, increases the titer of the virus obtained in the end, which gives a significant economic effect for the production of the drug. In addition, we selected chickens with a lack of antibodies against various viruses and did not vaccinate them against a number of diseases to achieve the same goal," Stanishevskaya explained.
Frost-resistance poultry
The scientists also claimed the new crossbreed has great cold resistance as well as resistance to leukemia. "Avian leukemia is a viral disease that causes great economic damage due to the forced slaughter of viable birds. In addition, the productivity of sick birds is significantly reduced, which also negatively affects a farm's financial condition," the scientists said in a statement.
"A lot of work has been done to select the frost-resistant chickens – those that survived at sublethal temperatures," Stanishevskaya said. "Therefore, chickens will be able to live even in harsh climatic conditions," she said, adding that for drug producers, resistance against leukemia is crucial because of the possible risk of the disease being transmitted to humans during the vaccine production process. The Russian snow-white crossbreed is now set for final field trials, after which the scientists plan to enter into negotiations with farms about scaling population. The scientists are confident that the new crossbreed will be in demand primarily among small and medium-sized farmers.