This was stated by the Executive Director of the Union of Plant-Based Producers (SPPRO) Valeria Rodina during her speech at the conference "Healthy lifestyle, organic and food of the future" as part of the World Food Moscow exhibition.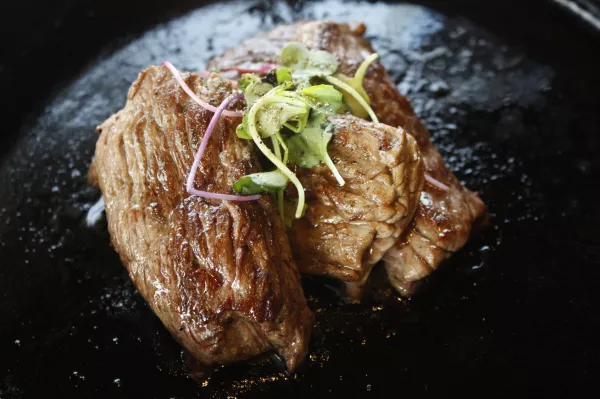 "Today, interest in vegetable meat has grown like never before. Producers are increasing production volumes and deliveries to federal retail chains. At the same time, they understand that demand can be met at the expense of low prices. The product has become more accessible, this category is being actively promoted on the market. growth in production volumes and promotions during sales, vegetable meat may become cheaper than traditional meat by the end of 2024, for which there are no prerequisites for a price reduction. This is two years earlier than we previously predicted," she stressed.
Valeria Rodina also added that vegetable meat producers coped with all the challenges that arose in the spring of 2022, optimized production, found new suppliers of raw materials and components without losing the quality of the final product, established efficient supply chains and, as a result, were able to avoid price increases.
"Availability and mass distribution are key ingredients for the success of promoting plant-based products. Our industry depends on many imported components, especially plant-based milk producers. Some raw materials have risen in price several times, but they had to be abandoned, otherwise prices would skyrocket, and sales would have dropped to a minimum level, putting the business on the brink of existence. For some categories, there was an increase in prices, but for plant-based meat it was practically non-existent, "said the executive director of SPPRO.
Prerequisites for further reduction in the cost of vegetable meat is the growth in the number of its producers. In 2022, Progress Agro took up developments in this direction, the Abi company announced its readiness to introduce products with vegetable meat on the market. A serious contribution to the development of the market and dumping of prices will be the own production of vegetable meat by Azbuka Vkusa and Magnit, as the companies reported recently.