By 2031, Russia can increase the production of poultry meat by 10%, or by 500 thousand tons, compared to the base period of 2019-2020, said the head of the National Meat Association (NMA) Sergey Yushin at the Pig Breeding-2022 conference in Moscow. He did not agree with the forecast of the FAO (Food and Agriculture Organization of the United Nations), which estimates growth over this period by 5%, or 250 thousand tons.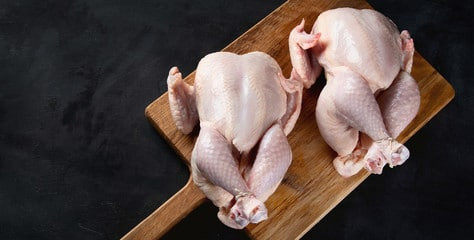 "It would be a shame if, with all our capabilities, we increased the production of poultry meat by only 5%. But, of course, there are limitations. Unfortunately, a number of key poultry markets, such as Japan, are closed to us," he said. But we already have high consumption, and if the restrictions are lifted, if we gradually replace part of the imports, and we will hope after some time to restore the incomes of the population, then we still need to increase by 10 percent. In fact, of course, the tasks should be set more ambitious."
But the main condition for the growth of production, he called the opening of new markets for export, "although for poultry there is already a significant export geography compared to pork."
According to the NMA, poultry meat production in Russia this year will amount to 5.15 million tons, against 5.078 million tons last year, including in agricultural organizations - 4.754 million tons against 4.682 million tons, respectively. In 2019, production amounted to 5.014 million tons, in 2020 - 5.016 million tons.
The NMA estimates turkey meat production this year at 420,000 tons against 400,000 tons in 2021.