The issue of creating an international reserve currency based on the basket of currencies of the BRICS countries is being worked out, Russian President Vladimir Putin said.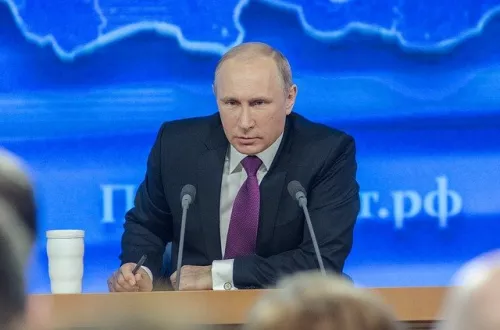 "Together with BRICS partners, reliable alternative mechanisms for international settlements are being developed. The Russian financial messaging system is open to connecting banks from the five countries. The geography of use of the Russian payment system Mir is being expanded. The issue of creating an international reserve currency based on a basket of currencies of our countries," he told the participants of the BRICS Business Forum.
Putin stressed that despite all the problems and difficulties, the BRICS business circles are consistently expanding mutually beneficial ties in trade, financial and investment areas. In the first three months of this year, the trade turnover of the Russian Federation with the countries of the "five" increased by 38 percent - up to $45 billion, the Russian president added.
"Russian business circles, in coordination with the business communities of the BRICS states, are taking prompt steps to develop transport infrastructure, rebuild logistics routes, and create new production chains," Putin said. He also added that contacts between Russian business circles and the business community of the BRICS countries are intensifying, in particular, negotiations are underway to open Indian chain stores in Russia, increase the share of Chinese cars, equipment and machinery in our market. "In turn, the Russian presence in the countries of the "five" is expanding. The volume of Russian oil supplies to China and India is growing noticeably. Cooperation in the field of agriculture is developing dynamically. Russia exports significant volumes of fertilizers to the BRICS countries.