Rosselkhoznadzor and Algeria continue to actively discuss the possibilities of expanding the export of finished meat products from Russia. During a business mission of Russian exporting companies to Algeria, Artem Daushev, assistant to the head of Rosselkhoznadzor, confirmed that the parties were discussing the supply of Russian lamb, fish and finished meat products. This opens up new prospects for Russian companies that already have the opportunity to export beef, poultry, dairy products and edible eggs to the Algerian market.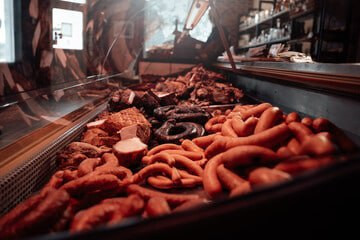 Feyrouz Bendahman, director of the veterinary service department of the Ministry of Agriculture and Rural Development of Algeria, emphasized the country's readiness to further develop bilateral cooperation and implement the agreements reached. This indicates positive prospects for Russian producers, who can increase their supplies to Algeria.
In addition, Russia is already one of the largest grain suppliers to Algeria. Eduard Zernin, Chairman of the Board of the Union of Grain Exporters, noted that the Russian Federation ranks 4th among the largest buyers of Russian wheat and 6th among suppliers of grain products in general. This opens up additional opportunities to expand the export of barley and other grain products to Algeria.
Algeria is also showing interest in dairy products. Artem Belov, General Director of the National Union of Milk Producers, announced possible supplies of powdered milk to Algeria. Algeria's annual import of milk powder is up to 400 thousand tons, and Russia can take a significant share in this market segment.
Thus, the continuation of negotiations between Rosselkhoznadzor and Algeria opens up new prospects for Russian companies in the field of export of finished meat products, grain and dairy products. This allows us to build long-term partnerships and contributes to the development of the Russian agro-industrial complex.