The epidemiological situation for bird flu in 2022 was the worst ever in the fight against this virus, Rosselkhoznadzor believes. The deterioration of the situation is associated with the cell-free keeping of poultry.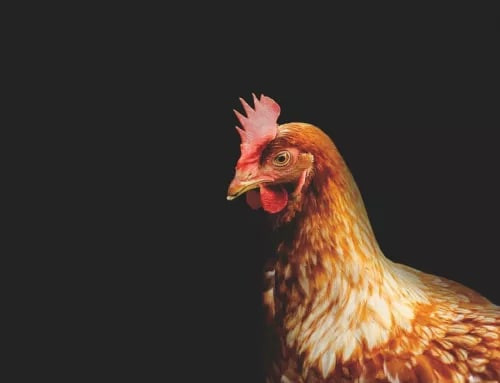 In 2022, more than 7.6 thousand outbreaks of bird flu occurred in 70 different countries, Rosselkhoznadzor reports with reference to the World Organization for Animal Health (WOAH). Tens of millions of birds were lost, according to Rosselkhoznadzor data, which the editors of sfera.fm got acquainted with. In the United States alone, poultry farms were forced to destroy 50.5 million poultry, in Europe 48 million, in Japan 10 million heads. Rosselkhoznadzor called such damage "unprecedented".
To a large extent, such an outbreak of the disease can be associated with the "green" keeping of birds on farms without cages, the Rosselkhoznadzor believes. With such a content, nothing prevents poultry from contacting wild birds, and most of the infections come from them. In addition to poultry enterprises, this also harms the environment - thousands of wild birds and mammals are dying, to which bird flu is transmitted through the carcasses of dead birds.
There is also a spread of new strains of bird flu between countries and continents: for example, scientists believe that migrating gulls brought bird flu from the US to South America. Also, bird flu began to infect birds that were not previously susceptible to infection - in the United States, according to the Rosselkhoznadzor, the first cases of diseases were recorded in hawks and owls.
In Russia, according to Rosselkhoznadzor, in 2022 the situation was on average better than worldwide. After the loss of 2021, when due to bird flu, the number of birds decreased by more than 4 million, and food eggs were not reached by 1 billion, the agency has seriously approached correcting mistakes. Thanks to strict control over the epidemiological situation, protective measures and the use of information systems that track the movement of poultry meat, in 2022 Russia managed to do without major losses.
In total, 56 foci of the disease were registered in Russia in 2022, Rosselkhoznadzor reports.
Avian influenza is an acute infectious avian disease, the danger of which lies in the fact that it can be transmitted to other animals and humans, and cause serious harm to the digestive and respiratory organs, according to open sources. According to scientists, depending on the strain, the lethality of the virus for poultry ranges from 10% to 100%. Due to the high lethality and speed of spread, bird flu is classified as a particularly dangerous disease that can cause serious economic damage.