In the first half of 2022, the Rosselkhoznadzor carried out more than 14,000 events as part of the federal state land control (supervision), the press service of the agency told.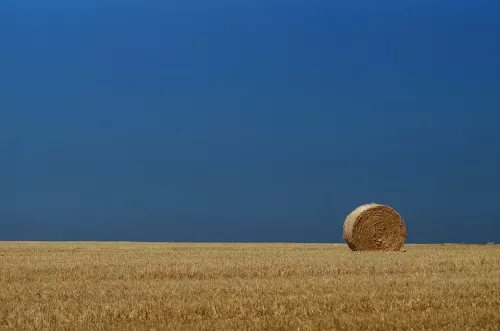 In order to reduce the burden on the business community, Rosselkhoznadzor focuses on preventing violations in its work. Of the total number of activities carried out, 13 thousand were carried out without interaction with the owner of the land plots. Field examinations and preventive visits, counseling, monitoring of compliance with mandatory requirements were carried out. Such a tool as the direction of warnings was actively used.
As a result, over 1.4 million hectares of agricultural land were examined by Rosselkhoznadzor inspectors throughout the country in 6 months. On an area with a total size of more than 615 thousand hectares, violations of the mandatory requirements of land legislation were revealed. 97% of them are overgrowing of land plots with weeds, trees, shrubs and non-use for agricultural production. The area of ​​these violations amounted to more than 590 thousand hectares.
On an area of ​​more than 4 thousand hectares, a decrease in soil fertility has been established.
On more than 700 hectares of land, littering (pollution) of land with livestock and poultry waste has been established.
923 ha have been used as open pit mines and another 705 ha have been identified as illegal dumps.
If the owner did not eliminate the identified violations, the Rosselkhoznadzor sent materials to the executive authorities of the subject to initiate the procedure for the forced withdrawal of land plots, such materials were sent to an area of ​​more than 6 thousand hectares of land.
Regarding 27,000 unused leased lands, the Rosselkhoznadzor informed the right holders about the need to terminate contracts with unscrupulous tenants.
Thanks to the work of the Rosselkhoznadzor, 48,000 hectares of previously unused lands or those used with violations are involved in agricultural circulation, and various previously identified violations of the requirements of land legislation have been eliminated on an area of ​​about 57,000 hectares.