Rosstat records deflation in Russia for the second month in a row: in July it accelerated to 0.39% from 0.35% in June, follows from the data of the statistical office. In annual terms, price growth in July slowed down to 15.1% from 15.9% in June.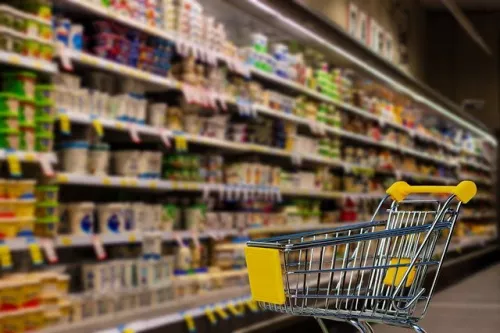 "In July 2022, compared to June 2022, the consumer price index amounted to 99.61%, compared to December 2021 - 110.98%," the report says.
Monthly deflation in July is not typical for Russia. In the entire history of observations, it was recorded only once - in 2011 and amounted to a symbolic 0.01%. The minimum values ​​of the rate of price change for July in previous years were in 2017 - 0.07%.
As noted in the review "On the current price situation" of the Ministry of Economic Development, the main contribution to deflation in July, as in June, was made by a decrease in food prices (they fell by 1.53% mom after a decline of 1.1% in June ). Fruit and vegetable products fell in price most of all - by 11.53%, at the same time, prices for food products, with the exception of fruits and vegetables, fell by 0.15%.
"Including, prices for most socially significant goods (poultry meat, pork, butter and vegetable oil, milk and dairy products, pasta, cereals and legumes, eggs, sugar) have decreased," the ministry said.