Rusmolco has fully completed the project for construction of a livestock complex for 7200 milking cows in Penza region. In total, 7 billion rubles were invested in the project, reported in the company's press service to The DairyNews.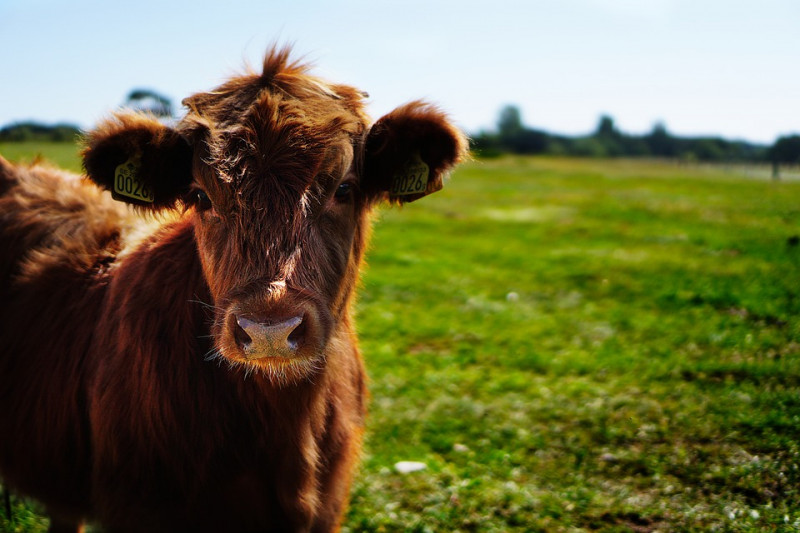 Russian Dairy Company (a subsidiary of Singapore-based Olam International, one of the TOP 3 largest milk producers in Russia) has fully completed the construction of a dairy complex for 7,200 milking cows in Serdobsk district of Penza region. The total volume of investments in the project for the entire period of its implementation amounted to 7 billion rubles. The financial partner was JSC Rosselkhozbank.
The project was implemented in several stages. Rusmolco commissioned the first stage of the complex for 5200 milking cows at the end of 2019, and at the beginning of 2021 it started implementing a project to expand the farm to 7200 milking cows.
The complex is scheduled to reach its full capacity in 2022 and milk production is assumed to increase to 300 tons per day or more than 100,000 tons of premium milk per year. The dairy farm accommodates 17,500 of highly productive Holstein cattle.
The construction of a modern large dairy complex has allowed creating more than 400 jobs in the region.
'The project that we implemented in Penza region is a vivid example of effective interaction between business and government aimed at reviving the village, introducing new technologies to the agricultural sector, strengthening the social component. The launch of the new enterprise not only ensured a significant increase in production of raw milk, but also contributed to social development of the region through an increase in tax deductions, creation of new jobs, emergence of new businesses in related industries. It is important to note that at the complex we put innovative technologies at the forefront, which makes work in rural areas attractive for specialists with a high level of professional training, skills to work on the latest equipment, knowledge of modern computer software. We are waiting for such people in our company and are ready to provide them with high wages and decent working conditions,' said Sumanta Kumar De, CEO of Rusmolco.
'A large-scale investment project is being implemented on Penza land. Let me remind you that it began in 2019, more than 30 billion rubles were invested in agriculture in Penza region. This is not only money, but also people – about 500 people have found jobs at this enterprise, this is very important,' said acting governor of Penza region Oleg Melnichenko. 'In addition, there is also a tax component – about 40 million rubles are received in the budget of Serdobsk district. If we talk about all levels of the budget, there is more than 540 million rubles. This is a serious enterprise with solid turnover and great tax responsibility.'
The dairy complex in Serdobsk is a modern enterprise with a high level of automation of all production processes. Programs of new energy-saving and environmentally friendly technologies have been introduced here. The production facilities of the complex include 10 spacious cow barns, young stock area.
The milking and dairy unit with three milking parlours allows simultaneous milking over 1000 cows per hour. In addition, the complex provides an automated manure removal system, a workshop for processing manure and producing bedding material.
An innovative approach to preparing for milking allows reducing the level of mastitis diseases and improving milk yield in cows. Robots ensure the constant availability of TMR on the feed table.
Special attention is paid to the conditions of housing and raising animals: an improved system of arrangement of stalls in cow barns has been introduced, a modern system of ventilation and cooling of livestock has been installed, the feeding area in the sections for the milking herd has been increased.
The complex presents an innovative system for raising calves from birth to 6 months, which provides the use of automated feeding, weighing and health monitoring systems.