Today, Russia provides itself with the main types of food, and even stores its surplus. According to the Government, Prime Minister Mikhail Mishustin spoke about this at yesterday's meeting of the body.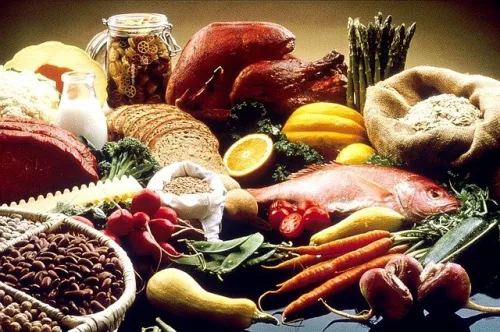 He noted that the demand for the export of agricultural products and raw materials from our country is growing in the world. The Head of Government named cereals, sunflower oil, sugar, meat and fish products as examples. He also confirmed the words of President Vladimir Putin at the BRICS Plus video conference that Russia is a significant and responsible participant in the global food market. The last time the event was held on June 25 this year. Its main topics were the food crisis and the related situation in Ukraine, as well as ensuring sustainable development in the world until 2030.
Mishustin's words are confirmed by the growing number of importers and supply volumes. For example, over the past year, the largest buyers of our grain were Turkey and Egypt (more than 11 and eight million tons), in some positions - Saudi Arabia (more than three million), Tunisia and Pakistan (more than 700 thousand and two million tons, respectively). It is also in demand in Africa and the Middle East. Egypt last year also began purchasing special Russian varieties of corn for popcorn. For the first time, large importers became interested in our cereals and their processed products. For example, in Bangladesh, buckwheat began to be in great demand, in Israel - rice and flax flour. China buys almost half of the poultry, beef and pork meat supplied from Russia and large volumes of vegetable oil and other oil and fat products. Other Asian countries are interested in Russian fish products.
Finally, the Prime Minister noted that the Government promised to continue supporting the industry, "offering well-considered targeted solutions." According to him, it contributes not only to its further development in the country, but also to the preservation of its competitiveness at home and abroad. This will make it possible to provide the Russians and our importers with quality food adequately and promptly. An example of such measures that have had a positive impact on food security, he named grants for small agribusiness in the countryside. According to him, this form of support made it possible to create more than 14.5 thousand farms and farms with the status of an individual entrepreneur, as well as several hundred agricultural cooperatives.