Russia and Belarus need to jointly create domestic vaccines for livestock and poultry, Belarusian Deputy Prime Minister Leonid Zayats told reporters.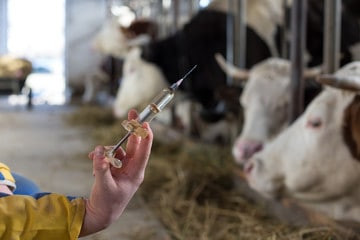 "There is a topic on the replacement of vaccines, today it is necessary to get away from imported vaccines in poultry farming, pig breeding, cattle breeding. We have unique enterprises in the Republic of Belarus: Belvitunipharm and the Vyshelessky Institute, in Russia there are also very interesting scientific enterprises that could in close cooperation to ensure import substitution, to provide what we lack today," said Zayats on the sidelines of the IX Forum of the Regions of Belarus and Russia.
According to him, at the forum site it is planned to "bring certain problems to the Russian Federation" so that the countries can jointly respond to "bottlenecks in this niche."