Last week, a round table "Marking of Russian food products in China" was held, within the framework of which aspects of certification of goods supplied to China from Russia, prospects for strengthening trade and economic cooperation between the countries and expanding exports of Russian products to China were discussed. The DairyNews prepared a material with the key theses of the experts.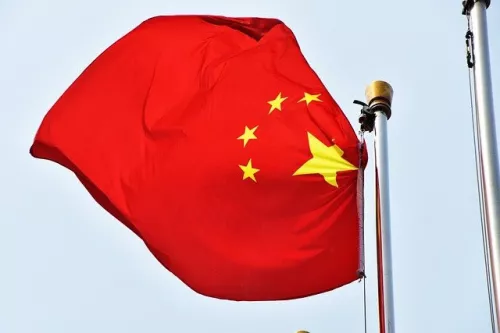 The round table was organized by the Office of the Commissioner for the Protection of the Rights of Entrepreneurs under the President of the Russian Federation, the Russian-Chinese and Chinese-Russian Committee of Friendship, Peace and Development, the Trade and Economic Representation of Jiangsu Province of China in the Russian Federation.
China ranks third among the top 10 buyers of Russian agricultural products
The moderator of the round table, SINORUSS CEO Surana Radnaeva, cited Agroexport data, according to which in 2021 the Russian Federation earned $ 37 billion from the export of agricultural products. In the top 10 largest buyers of Russian food, the EU countries are in the lead, Turkey is in second place, China is in third, Kazakhstan is in fourth, South Korea is in fifth, and Belarus is in sixth. In the structure of exports of agricultural products from the Russian Federation, 31% are cereals, 20% oil and fat products, 18% fish and seafood, 14% food and processing products, 4% meat and dairy products.
The largest buyers of Russian food in 2021 were Turkey - 12%, China - 10%, Kazakhstan - 7.5%, South Korea - 7%, Belarus and Egypt - 5% each.
The moderator stressed that China is the second country in terms of exports of domestic agricultural and food products: meat, grain, legumes. In 2021, the volume of trade in agricultural products between countries increased by 7%. The Far East region mainly supplies its products to China, where large projects have been implemented since 2019, including LegendAgro. This enterprise attracted Chinese investments and opened a site for deep processing of soybeans worth 10 billion rubles. The second project was launched in the Khabarovsk Territory, where the business leased 120,000 hectares for soybeans.
"There was also talk about the construction of a port infrastructure for export shipments of soybeans, but in April of this year, restrictions on its export were introduced in the Russian Federation and the issue has not yet been resolved," Surana Radnaeva specified.
She also singled out the third project - Steppe x Milk, created jointly with a large Chinese company. The partners agreed to invest up to 45 billion rubles in dairy production. But how things are now in connection with the economic situation, the moderator does not know and assumes that, most likely, this project has been suspended.
The speaker said that before entering the Chinese market, Russian producers must master the domestic market, fill it with processed agricultural products. It is especially important to "catch" the moment now, when Western companies are leaving the Russian Federation, making room for Russian ones.
"If we successfully start advertising our brands in Russia, then exports will also be successful, since the entire chain will be established," the expert believes. "After that, we can move on to export, because we will already have a well-established base behind us, especially since we never know what the government will do, whether it will introduce new duties on raw materials. That is, we are given a clear message that we should not export raw materials, but already finished products. And this is also a clear trend for Chinese business.
According to Surana Radnaeva, only a manufacturer can pass a complex certification to supply its agricultural products to China, since Chinese law strictly controls the import of goods from foreign countries and imposes very strict requirements on the quality of a foreign product. Therefore, when exporting food products to China, Russian manufacturers must undergo mandatory certification of their product and submit samples for examination, which shows the degree of compliance of the manufactured product with Chinese standards.
"In principle, this chain has already been established," the moderator said. – For all Russian producers who want to arrange supplies to China, I would recommend contacting Agroexport, a competent state organization specifically dealing with all issues. I do not recommend turning to intermediaries so that there is no "going through the torments". If the export of soybeans from the Russian Federation is prohibited, then it is not worth looking for workarounds, in China they will not accept it anyway without certification, and I know such situations.
How the Chinese market of eco-products is developing
Tang Jian, Deputy General Manager of Jiangsu Nanjing Guohuan Organic Products Certification Center Co, gave a detailed analysis of the Chinese eco-food market and spoke about import rules.
In 2013-2020, the number of certificates issued for eco-products and the number of certified enterprises supplying China has grown steadily. There are 72 certification state bodies operating in the country, which issued 21,000 certificates on the basis of state standards for the processing, labeling and control system of eco-products. Until 2020, there were 11 Chinese certification bodies operating abroad, covering 47 countries and regions, where 506 certificates were issued to 276 enterprises. Among the main products that have received certificates are dairy products, cane sugar, red wine, olive oil and others.
In recent years, the Chinese market for eco-products continues to develop rapidly. In 2022, the Chinese market it has already reached more than 10 billion euros, ranking fourth in the world. In first place is the United States, second is Germany, third is France, fifth is Canada, and further down the list are Italy, Sweden, Great Britain, Spain and Austria.
Tang Jian clarified that the eco-product labeling system in China appeared in 2013. In 2020, the number of labeled products reached 2 billion 700 million. The most popular product for eco-labeling is pasteurized milk.
Foreign eco-products can be supplied to China in two ways: at the state level, when a foreign country signs a memorandum with China recognizing eco-product systems, and at the enterprise level, when foreign partners receive an appropriate certificate.
The Chinese expert stressed that the control over such products is very strict and tough, carried out at all stages, from foreign farms to control at Chinese customs.
"In China, inspection is carried out by government agencies and municipalities with relevant functions," Tang Jian added. - We are very strict with this.
In conclusion, he added that he really hopes to see more Russian-certified products on the Chinese market.
Russian export of agricultural products to China
Lin Yikan, Director of the Dairy Products Testing Laboratory of the Food and Chemical Technology Department of the Shanghai Institute of Technology Supervision and Quality Inspection, said that in 2010 the first meeting of representatives of the BRICS countries on agriculture was held, where it was indicated that investment in this area is one of the key areas for cooperation. Since then, Russian agricultural exports have entered a phase of stable growth. The volume of trade between Russia and China reached almost 5 billion US dollars in 2020, an increase of 86.9% compared to 2010.
"Certification of dairy products in China involves strict requirements based on state standards that take into account all the nuances, including requirements for raw materials and their composition, consistency and acceptable safety standards," the expert added.