Rosselkhoznadzor imposes restrictions on the supply of cattle and beef from the UK after the outbreak of BSE. Rosselkhoznadzor from October 19, 2021 introduces temporary restrictions on supplies from the UK to Russia: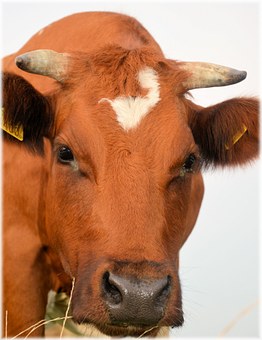 - live cattle,
- blood and blood-containing products of cattle,
- beef on the bone
- beef offal
- intestinal raw materials obtained from cattle, with the exception of protected casings
- beef obtained by mechanical deboning
- processed proteins of cattle intended for feed for productive animals and feed for productive animals, which include processed proteins of cattle, with the exception of milk proteins
- boneless beef obtained from cattle over 30 months of age
In addition, the transit through the territory of Russia of live cattle from Great Britain is limited.
The agency's prohibitive measures are related to the confirmation by the World Organization for Animal Health (OIE) of an outbreak of bovine spongiform encephalopathy (BSE) in the English county of Somerset and the lack of information from the UK Veterinary Service on the investigation and measures taken to prevent the spread of the dangerous disease.
In addition, restrictions are necessary in the framework of the work of the Rosselkhoznadzor to obtain the official status of the OIE for this disease as a "country with controlled risk", which is extremely important for the development of foreign trade. In Russia there is no bovine spongiform encephalopathy.
Spongiform (spongy) encephalopathy of cattle, known in the world as BSE (Bovine spongiform encephalopathy), is a slowly developing prion vector-borne disease of adult cattle, characterized by long, up to 2.5-8 years, incubation periods. Leads to irreversible, lethal changes in the brain of infected animals. Transmitted by eating the meat of sick cows, it causes scrapie in sheep and Creutzfeldt-Jakob disease (new variant, vCJD, nvCJD) in humans.