Producers of sausages and meat delicacies are waiting for the opening of the Russian market for duty-free beef, which is in short supply in the Russian Federation. But livestock breeders oppose it, suggesting instead of Brazilian beef to do with "neighborly" beef, for example, from Kazakhstan.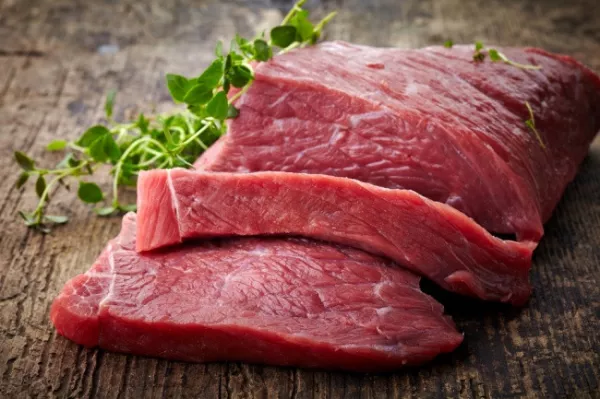 Each side has its own commercial interests. Meat processors are interested in cheap raw materials for sausages, and livestock breeders are interested in the lack of competition from imports. The consumer is interested in the opportunity to buy quality products at an affordable price.
The decision on the duty-free import of 100,000 tons of imported beef for 2023 was made at a meeting of the subcommittee on customs-tariff and non-tariff regulation at the Ministry of Economic Development on October 18, 2022. But such a step should be coordinated with the Eurasian Economic Commission (EEC), and they are not in a hurry to make a verdict.
The issue caused a heated discussion even at the stage of discussion within the country. The National Union of Meat Processors asked to allow the import of imported beef at a zero rate - in their opinion, this way it will be possible to keep prices for finished products.
At the same time, some experts believe that the admission of cheap imports to the market will discourage Russian business from developing. As a result, there will be less meat of its own, and the country will again depend on imports. Whereas Russia with its territories could not only provide itself with beef, but also increase exports.
As the Executive Director of the Meat Union of Kazakhstan Askar Zhubatyrov told RG, in recent years the country has seen a positive trend in the number of cattle: in 2021, the production volume amounted to 540 thousand tons, in 2022 - about 560-570 thousand tons. And domestic consumption of beef is about 500 thousand tons per year.
Kazakhstan is ready to export the surplus, primarily to Russia and China. True, now there are problems of a veterinary nature. Rosselkhoznadzor on January 12 introduced a ban on the import of animals and livestock products from Kazakhstan due to foot and mouth disease. But, according to Zhubatyrov, the outbreaks have already been eliminated. It is planned to lift restrictions until May.