The head of Rosselkhoznadzor, Sergei Dankvert, held talks with the Chairman of the Chamber of Senators of Paraguay, Silvio Ovelar.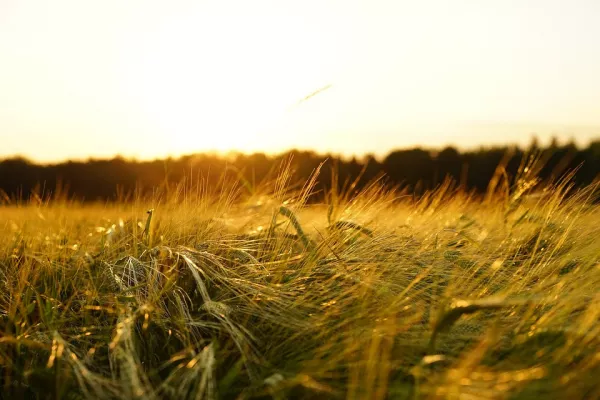 On October 2, in Moscow, a meeting was held between the head of Rosselkhoznadzor Sergei Dankvert and the Chairman of the Chamber of Senators of Paraguay Silvio Ovelar with the participation of the Embassy of the Republic in Russia.
The Paraguayan delegation is visiting Russia as part of its participation in the First International Parliamentary Conference "Russia-Latin America".
Sergei Dankvert emphasized with satisfaction that Russia and Paraguay have traditionally friendly relations and mutually beneficial partnership, and the current negotiations are an indicator of mutual interest in increasing trade turnover between the countries.
For many years, Rosselkhoznadzor has been systematically developing relations with Latin American countries, whose products have provided a worthy alternative to goods from the European Union. When establishing trade relations with Paraguay and other countries in the region, the department was guided by the need to diversify suppliers in order to create a competitive environment in the Russian market.
Sergei Dankvert noted that Rosselkhoznadzor highly values Paraguay's contribution to the development of the agricultural industry in Russia through the supply of significant volumes of soybeans, which were used by domestic companies as feed for farm animals.
During the period of active development of livestock farming, over 800 thousand tons of soybeans were imported into Russia from Paraguay. Currently, purchase volumes have been reduced; 230 thousand tons were purchased in 2022, as the demand for soybeans is increasingly being met through domestic production.
A similar situation occurred at the meat market. If in the 2000s Russia imported about 3.5 million tons of meat, today the country has a surplus of its own production, which made it possible in 2022 not only to reduce imports to 550 thousand tons, but also to carry out export shipments in the amount of 650 thousand. tons Of the total volume of meat products imported to Russia, almost half comes from goods from Latin American countries.
Despite the general trend of decreasing purchases of imported raw materials and food due to the active development of domestic agriculture, Rosselkhoznadzor, as before, continues to focus on partnerships with South American countries. Today, there is a need to replace European veterinary drugs due to the withdrawal of their manufacturers from the Russian market. Since last year, issues of supplying vaccines and other medicines from Brazil, Chile and Argentina have been actively studied.
Silvio Ovelar said that Paraguay is interested in expanding trade ties with Russia. The Chairman of the Chamber of Senators noted that, opening up the opportunity for Paraguay to export beef to Russia, Rosselkhoznadzor carried out large-scale work that helped Paraguay build the necessary level of government control. This became an incentive for other countries, which, following Russia, knowing its high requirements for imported products, began to purchase beef and other meat products in Paraguay.
Today, according to Rosselkhoznadzor, Paraguay is the second country in terms of volume of cattle meat supplied to the Russian Federation after Belarus. Last year, over 69 thousand tons were imported. According to Silvio Ovelar, only premium-segment meat is imported to Russia from Paraguay. At the same time, the country is ready to increase supply volumes and expand their range. In this regard, he turned to Sergei Dankvert with a request to host a delegation from the National Service for Animal Health and Quality of Agricultural Products of Paraguay (SENACSA) to discuss trade issues.
In conclusion, the parties agreed that the common efforts of Russia and Paraguay to develop their agricultural sectors and protect them from biological threats will be in demand in a world in need of large volumes of food, including in countries with developed economies.