The volume of export deliveries of meat and meat products from the Russian Federation for the first seven months of 2022 exceeded 390 thousand tons, which is a record figure and exceeds the volumes of 2021 by 60 thousand tons. This was announced on Thursday by the head of Rosselkhoznadzor Sergei Dankvert.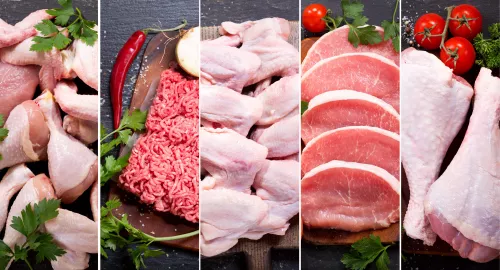 "I looked, as of August 1, we exported about 390 thousand tons of meat, under 400 thousand tons we exported meat and meat products. This has never happened. Last year we reached a maximum of about 600 thousand tons, and now we are already going up by more than 60,000 this year," he said.
According to the information system of the Rosselkhoznadzor "Argus", according to the results of 2021, Russian exporters sent record volumes of beef, pork, horse meat and finished meat products to foreign markets. In general, the export of meat products increased from 579 thousand tons in 2020 to 585 thousand tons in 2021.