In Russia, many animals had to be culled at the end of 2021. Concerns are also growing in the Balkans and South America.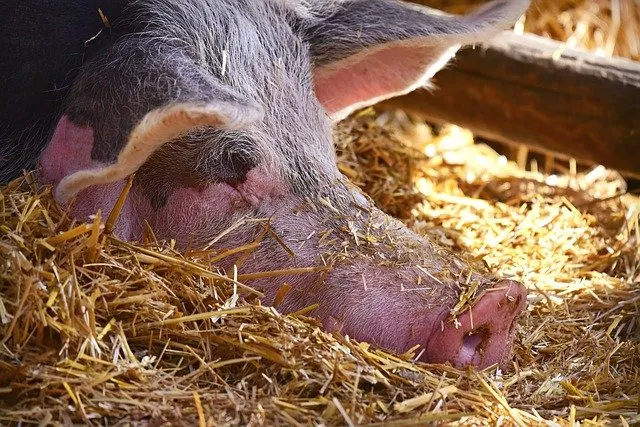 African swine fever (ASF) also continued to keep both agriculture and veterinary authorities on their toes in Russia last year. According to the Moscow Ministry of Agriculture, a total of 349 outbreaks of ASF were recorded in pig farms in 2021, including 17 in large pig farms. The chairman of the National Pig Breeders' Association (NSS), Yuri Kovalev, spoke of about one million pigs being infected with ASF in the period from October 2020 to the end of 2021. In the much longer period from 2007 to 2019, there were "only" two million animals, he said.

According to the presentation of Deputy Minister of Agriculture Maxim Uwaydow, the containment of the animal disease continues to be difficult. "ASF is a disaster for pig farming with huge damage," the deputy minister said. He pointed out that there were also problems with the viral disease Porcine Reproductive and Respiratory Syndrome (PRRS) in Russia last year. As a result, he said, domestic pig production increased by only 1% compared to 2020; the lowest growth rate in 15 years.
First case in northern Macedonia
Meanwhile, in northern Macedonia, there was a first outbreak of ASF in a domestic pig herd. Affected was a backyard herd of 18 pigs in the east of the country on the border with Bulgaria, according to the European Union's Animal Disease Information System (ADIS). Concerns about the introduction of the animal disease are also growing in North and South America. The "PPA LatAm" committee set up last year by the Brazilian Animal Protein Association (ABPA) and 21 other Latin American organizations for joint disease prevention has now received reinforcement from North America. The new member is the US Pork Producers Association (NPPC). With its addition, the group has been renamed "Prevention PPA America" to clearly reflect America's overall continental approach to animal disease prevention. The committee's goal is to raise awareness of the importance of biosecurity prevention throughout the continental United States through a cross-national campaign.