The strengthening of food security will be a priority during Moscow's chairmanship in the Eurasian Economic Union (EAEU), Russian Prime Minister Mikhail Mishustin said at an expanded meeting of the Eurasian Intergovernmental Council on Friday.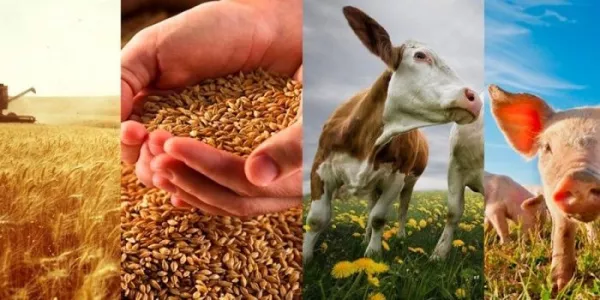 Russia took over chairmanship in the Union, which also includes Armenia, Belarus, Kazakhstan and Kyrgyzstan, on January 1, and will remain in this role until the end of the year.
"Joint fast and stable channels and supply chains are a major impetus for the farming sector of our countries and a substantial contribution to global food security. Work in this area will become one of the priorities of Russia's chairmanship in the Union this year," the premier explained.
The strengthening of food security is a very important area, he said, adding that EAEU member states can and should use their advantages more efficiently. Mishustin also referred to a statement by Russian President Vladimir Putin that the Union's nations have an impressive agri-industrial base that allows not only to reliably provide themselves with all the necessary agricultural products, but also to export mass quantities of food.
Eurasian Agroexpress (the project to develop exports to China and other countries of Southeastern and Central Asia using EAEU countries' infrastructure - TASS) launched a year ago, has shown good results in this respect, the Russian PM noted. "The aggregate volume of foreign supplies exceeded 500,000 tons, which is notably higher than planned. This includes meat, diary, fat-and-oil products, fruits and vegetables. A solid fleet of specialized refrigerator containers has been formed, with freight trains running daily," he said.
The demand for such products overseas is on the rise, Mishustin stressed, adding that Russia is also ready to cooperate on building efficient logistics in the Chinese direction.