According to the Omsk region governor, the States have been at war with Russia for a long time and are creating biological laboratories. Dangerous viruses are the work of man.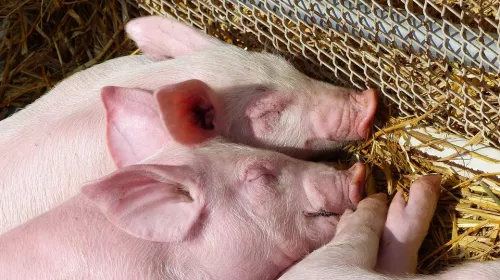 Omsk Governor Alexander Burkov during press conference accused the United States of spreading African swine fever. In early May, an outbreak of ASF was discovered in a private farm on the outskirts of Omsk, which forced the destruction of more than 600 animals.
- The economic war is coming from the United States. They began to place biolaboratories in Georgia and Ukraine. I can talk about it openly. ASF many years ago came from Georgia to the Krasnodar Territory, then from Ukraine to the Belgorod Region. This war - it was fought, and it remains. This is all the work of man - bird flu and ASF. This is a continuation of the economic war that the United States is waging with our state," Burkov said. – Here it is important to work with the population, to comply with epidemic measures.
The governor also expressed his gratitude to the Main Department of Veterinary Medicine, which was able to localize the source of the disease. In 2017, the plague spread to 13 districts of the region at once.