China is the world's largest meat producer, consumer and importer. According to an industry profile, meat purchases in the Chinese meat market increased at an average annual growth rate of 2.4 percent from 2014 to 2018, reaching a total revenue of $209 billion in 2018.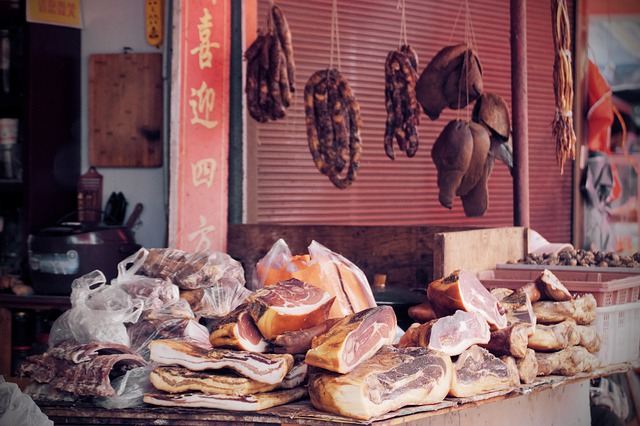 One of the key components of China's meat market is the nature of external and domestic supplies of pork and chicken. In this case, we see a decrease in the consumption of the first of these types of meat with an increase in demand for chicken. But at the same time, through the effective state support implemented since 2019, the number of pigs is rapidly recovering with the expansion of the operation of pig farms. This branch of meat production is aimed at compensating for intra-economic losses due to the spread of swine fever. Thus, by November 2019, the number of piglets had increased by 51% and the national pig herd had grown to 260 million head.
The main factors of this growth were the expansion of the number of productive sows, as well as the use of successful technologies for their insemination [1, 2]. Despite the identified positive aspects of the increase in pork production, the overall price level for this type of meat remains quite high due to the excess of domestic demand over the real output. This was the reason for the expansion of pork products imports in 2020.
According to the Ministry of Agriculture of the Russian Federation, imports of pork for 10 months of 2020 amounted to 3.62 million tons, an increase of 126.2% compared with the same figure in 2019. In particular, only in October of the specified year, the external purchases of China amounted to 330 thousand tons of pork products, which and lower volume for September by 13.2%, compared with the figure for October in 2019 more by 80.4%.
Analyzing the external supply of Russian meat, it should be noted that the largest buyer is China, whose share of purchases is 37%. In February 2019, Chinese purchases of poultry meat began, and by the end of this year they increased 1.8 times - to $265 million. In 2020, the Chinese market also opened for Russian producers of cattle meat, resulting in the shipped volume of 8.7 thousand tons worth $48 million - more than half of all Russian exports of beef.
Exports of Russian poultry meat to China in 2021 amounted to $ 160.4 million, and thus, China currently accounts for 67% of all exports of these products from Russia. This is facilitated by state support measures, in particular from the Ministry of Agriculture, which consist of concessional lending and partial reimbursement of the cost of certifying agricultural products in foreign markets.
In 2020, China became the main destination for domestic poultry products, but this market is not yet available for pork exports, which is a negative factor for the further expansion of Russian pork production. Thus, pork production in Russia continues to increase and the market has reached 100% saturation. This is why the Chinese market is essential for pork sales in this respect. This can be facilitated by the fact that due to the spread of African swine fever in the country, the number of pigs in China has decreased by 44%, reaching its lowest level in February 2020 - 194 million animals.
With regard to expanding activity in the Chinese market, Russian producers need to identify trends in the consumption of certain varieties of meat and meat products with a focus on a particular market niche [9, 10]. In particular, it is possible to concentrate on the supply of various components of chicken carcasses, which are in particular demand among Chinese consumers - individual parts of wings, cleaned paws.
In the first half of 2020, China imported 79.9 thousand tons of Russian meat. Meanwhile, 40.9 thousand tons were transported to Ukraine. The specified growth of Russian exports was due to an increase in supplies of poultry meat. Added to this was the fact that domestic producers were allowed to supply frozen beef to China, although the role of exports in this market segment is still not so high.
Exports from Russia to China of goods from the group "Meat and edible meat by-products" for the period from February 2020 to April 2020 amounted to 77.3 million U.S. dollars, a total weight of 42 thousand tons. I
The volume of pork imports to China largely depends on the gap between domestic and import prices for pork on CIF terms. According to Russia's Main Customs Administration, China imported a total of 1.192.828 tons of pig and 946.730 tons of by-products in 2019, down 2.0% and 23.4% year-on-year, respectively. Among all pork exporters to China, Germany ranked first with a market share of 19.1 % and a yearon-year growth rate of 7.8 %. Pork exports from Brazil to China increased 208.1% over the same period in 2018 to 150.091 tons. Although imports of all types and categories of meat products increased, due to various market access restrictions, domestic supply and demand factors, beef and pork saw the largest volume increases, followed by poultry and sheep.
Factors such as border closures and a drop in consumer demand as a result of the spread of coronavirus have not been able to disrupt meat export plans, and Russian producers have had favorable opportunities to increase exports of meat products, with a corresponding increase in income .
In 2021, the volume of Russian pork exports may reach 300,000 tons only due to Chinese consumers. At the moment, the main buyers of domestic pork products are Vietnam and Hong Kong, which account for 60% of total supplies. About 38% of total Russian exports of meat accounts for China, which supplied 119 thousand tons worth 235 million dollars. - 3.9 times more than last year's figure in value terms and 4.4 times more in physical terms.
The bulk of Russian exports of meat accounts for poultry, shipments of which increased in physical terms by 60% to 210 thousand tons. The growth in value terms was 71%, to USD 317 million. The mentioned growth became possible due to the positive dynamics of shipments to China, the market of which opened at the end of 2018, and which takes the leading position in purchases and consumption of meat. In particular, in January-September 2019, poultry meat exports to China increased 4.2 times to 113 thousand tons worth $208 million.
An example of this leadership is China's purchase of Russian beef, and thus now the PRC market already accounts for more than half of all shipments. In 9 months of 2019 more than 5 thousand tons of Russian beef worth $25 million were exported to the PRC.
Russia has never supplied beef to China and the elimination of various obstacles to this supply has lasted for about seven years. Regarding Russian beef production and external sales, it should be emphasized that Russian beef production is stagnant, as evidenced by the lack of growth in 2019 compared to 2018 and amounted to about 1.62 million tons in slaughter weight. Imports were 370.000 tons and exports were 9.000 tons. The main buyers of Russian beef are Vietnam, Belarus, Kazakhstan, etc.
For Russian producers, beef supplies are an additional opportunity to expand their exports with increased profitability of cattle breeding by selling certain parts of animal carcasses at a more attractive price. This is facilitated by the fact that China is actively increasing its purchases of beef around the world. Both low-cost boneless meat and premium beef can be in demand on the Chinese market.
Thus, the supply of Russian meat has a number of prospects to expand in the future, which provides additional conditions for the stable activities of a number of Russian meat producers. Back in January 2018, a list of 23 Russian enterprises (including Miratorg, Cherkizovo, Prioskolye, GAP Resurs, Belgranskorm, Agrocomplex named after N.I. Tkachev, Damate and others) specializing in poultry meat production was published, to which China has granted the right to supply products to its territory. And on February 28 of the same year the first shipment of 54 tons by sea was made. These positive moments in foreign economic activity on export of the Russian meat are a basis for expansion of mutually advantageous partnership of Russia and China in sphere of agroindustrial production.