No efforts by the UN have contributed to the removal of obstacles to the export of food and fertilizer from Russia. This was stated on Monday by Russian Foreign Minister Sergei Lavrov at a press conference following talks with South African Foreign Minister Naledi Pandor.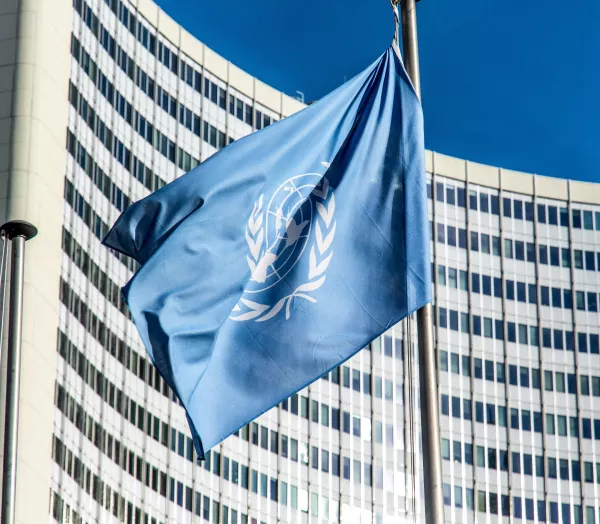 "As for Russian fertilizers, grain, no efforts by the UN helped the European Union and the United States remove obstacles to our exports," he said.
Washington and Brussels, according to Lavrov, constantly say that no sanctions have been imposed on food and fertilizers. However, as the minister emphasized, there is a ban on the entry of any Russian ships into the Mediterranean waters, a ban on foreign ships to enter the ports of the Russian Federation, there is a ban on the Russian Agricultural Bank to use the SWIFT system, there is a problem with freight and insurance. "Mr. [UN Secretary-General António] Guterres, we must give him his due, outlined these problems, including publicly," the Russian Foreign Minister pointed out. "But things are still there."
At the same time, the head of the diplomatic department stated, the issue is not resolved even with Russian fertilizers located in European ports, which Moscow offered free of charge to the poorest countries in the world. According to him, we are talking about 280 thousand tons of fertilizers owned by Russian companies. "After these cargoes were arrested, the companies asked that the goods, which lose their quality over time, not be lost, that these fertilizers be sent to the poorest countries for free," Lavrov continued. attention of the world community to this problem.
During this time, according to the minister, out of 280,000 tons, only 20,000 tons managed to be transported from the Netherlands to Malawi, and in other ports, primarily in Latvia, there is no movement on the issue of free fertilizers for the poorest countries.