In the Krasnoyarsk Territory, African swine fever (ASF) virus was detected in several private farms. The administration of the Minusinsk district reported that an outbreak of the disease was recorded in the village of Gorodok, a resident of which turned to a veterinarian and reported the death of a domestic pig. There are 60 yards in the village, and a total of more than 200 pigs are kept there, Interfax writes.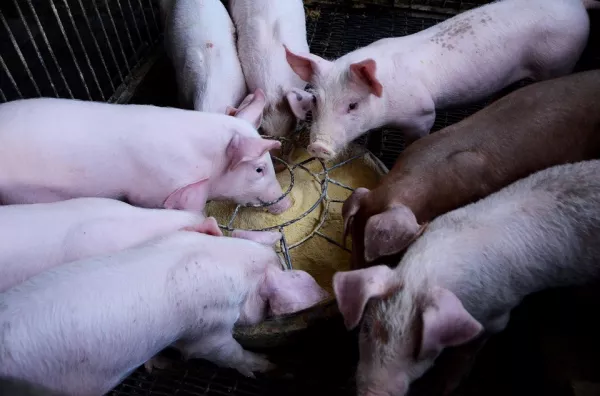 After the discovery of ASF, quarantine was established on the territory of the epizootic focus and the threatened zone. "All pigs in this outbreak are killed by a bloodless method, the carcasses are burned. Manure, feed residues, inventory, as well as dilapidated premises, wooden floors, etc., are also destroyed in the source of infection. The population will be compensated for the losses," the press service of the district administration added.
Earlier, in a meat processing plant in the Karatuzsky district of the Krasnoyarsk Territory, products infected with ASF were found. It was purchased by a local entrepreneur in a personal subsidiary plot in the village of Malaya Minusa, Minusinsk region. As a result, about 16 tons of meat products were confiscated and destroyed along with animal carcasses.
In addition, an outbreak of ASF was detected in the city of Minusinsk and the village of Karatuzskoye. Mayor Andrey Pervukhin told TASS about the outbreak in Minusinsk on March 22. "Now experts are making a tour of private farmsteads to determine the number of livestock," he said.
Director General of the National Union of Pig Breeders (NSS) Yuri Kovalev notes that in general, the situation with ASF in Russia is under control, both on the part of the state and on the part of business. "To think that the problem can disappear altogether would be naive," he said. — The fact that outbreaks of the disease periodically occur both in the wild and in household plots is not a surprise for us. The state is actively dealing with these outbreaks, strengthening measures to prevent them."
The head of the NSS suggests that, most likely, the appearance of ASF cases in the private household plots of the Krasnoyarsk Territory is due to the fact that feed of dubious quality was used, but it is difficult to name the reason for sure - the disease can be carried both with feed and through transport.
"In general, the Krasnoyarsk Territory is a reliable producer in the industrial pig sector, and the appearance of ASF in household plots is a signal for businesses to increase biosecurity," Kovalev points out. — When a region is prosperous in epizootic terms for a long time, despite the fact that all measures to ensure biosecurity in the industrial sector are being taken, there may be some relaxation associated with the human factor. In the current situation, enterprises have a reason to once again conduct industrial briefings and increase vigilance." In this case, the industrial sector will not suffer from outbreaks of the disease in personal subsidiary plots, the expert is sure.