A new African swine fever (ASF) outbreak has been registered in the forest land of the Magdagachinski District of the Amurskaya Oblast, reported the regional veterinary department.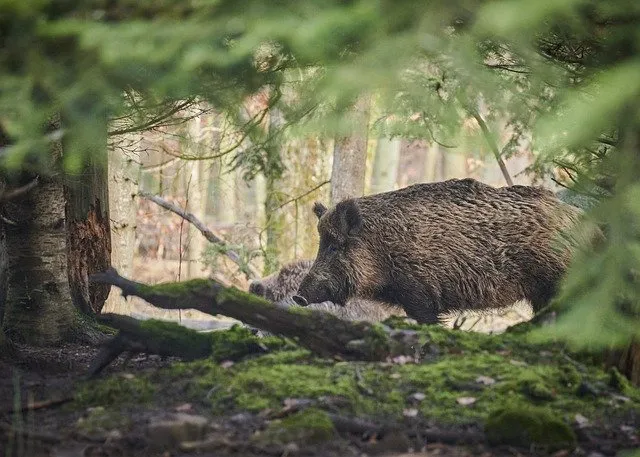 It is clarified that the dead wild boars were found by the local hunters near the village Chalgany. The notification was submitted to the regional veterinary department. Anti-epizootic officials went to the site to inspect the animals and collect samples which were transferred to the laboratory. The samples found the presence of the genotype of African swine fever virus.
In view of this, a protection zone has been put in place around the affected site. The dead boars were properly disposed, added the veterinary department.
«Following the protocol, the protective zone of 10 km has been put in place around the infected premises. Fortunately, the protective zone did not cover any town or settlement. The veterinary department officials will inspect every household located within 100 km radius of the surveillance zone in the near future. They will examine pigs and collect blood samples," said the Head of the Veterinary Department of the Amurskaya Oblast Sergey Samokhvalov.
Russia confirmed two more ASF outbreaks since the beginning of the year. The first case was registered in the Samarskaya Oblast, the second case was recorded in the Khabarovski Krai. Both cases have been found in domestic pigs.
African swine fever is a highly contagious viral disease affecting pigs and wild boars with up to 100% mortality. Currently, there is no commercial vaccine or effective treatment for African swine fever. It is worth noting that the Deputy Prime Minister of the Russian Federation Victoria Abramchenko asked to develop and introduce an ASF vaccine for farm animals by 2024.
Wild boars are the natural reservoirs for the African swine fever virus.
Pigs and wild boars infected with the ASF virus experience high fever, vomiting, diarrhea which may later become bloody. The disease does not pose a risk to human health, however, the scientists fear that the ASF virus could further mutate.