The report of the government in the State Duma took about four hours, half the time the prime minister reported, then answered questions from the deputies and immediately gave instructions to the ministers. The year was difficult - more than 7,000 sanctions were imposed against our country.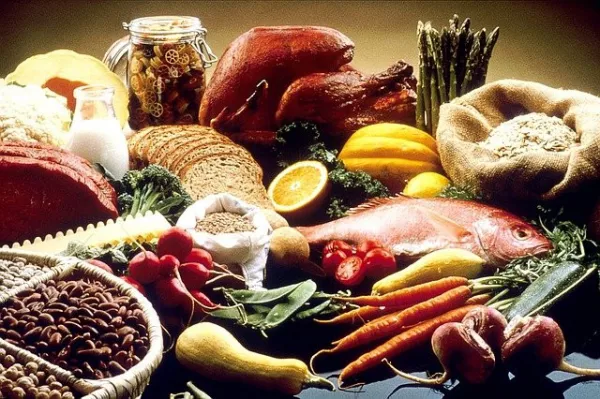 Russian Prime Minister Mikhail Mishustin delivered his annual report to the State Duma on Thursday. The most important event, because the cabinet has been working for more than a year in the most difficult conditions of a special operation and unprecedented sanctions pressure. The main result is the sanctions strike, "which has not been equal in strength in recent history," was repelled. The government's anti-crisis measures have yielded results. The Russian economy and financial system failed to collapse. Moreover, Russian GDP has returned to a growth trajectory.
The report of the government in the State Duma took about four hours, half the time the prime minister reported, then answered questions from the deputies and immediately gave instructions to the ministers. The year was difficult - more than 7,000 sanctions were imposed against our country. By the way, the deputies are almost in full force - in various sanctions lists.
The White House and Parliament have learned to work together, in the prime minister's words, "at headquarters" developing countermeasures to protect business, production, and people.
"Now even a person who is far from global politics understands that the main goal was precisely the Russian people. They tried to bring down our financial system so that people do not use bank cards, disrupt economic and financial ties, so that familiar goods disappear from the shelves of stores, at the same time throw Russian employees of these organizations. In our country, they wanted to provoke mass unemployment, radically reduce the quality of life. Pretty soon people were convinced that most of the goods necessary for a normal life would not disappear anywhere. We saw that people were most worried that products would disappear from the shelves. More Last spring, analysts estimated the probable fall in Russian GDP at double digits, but we held out," Mikhail Mishustin said.
As a result, now in Russia the level of food security is one of the highest in the world. Domestic demand for grain is provided by 177.8%, vegetable oil is twice as much as necessary - 211%, sugar is also in excess - 103.2%, fish is one and a half times more than required - 153%, meat is enough - 100 %. Farmers have a record harvest, which was not the case in Soviet times - 157 million tons.
Over the past year, 270 hospitals and clinics were built in Russia from scratch, as well as 700 feldsher and obstetric stations, and another 1,300 facilities were undergoing major repairs. 74 cancer care centers have been opened in different regions.
"We have registered 940 new domestic drugs and more than 3,000 new medical devices. This is a major achievement. We have completely localized 25 vital drugs. We did not have raw materials for medical devices in 2022, now we produce medical steel at six plants," Mishustin noted.
Maximum attention to those who are most vulnerable.
"Today, a paradoxical situation has arisen, when trouble happens in the family, parents die or in some other cases, relatives, grandparents, relatives cannot leave the child as a priority, they are actually taken away from the family, that is, this the so-called juvenile justice, which was imposed on us by enemies who have now shown their faces. Now, if we gathered with Tatyana Alekseevna to discuss these issues and hear the opinion of deputies and members of the Federation Council ... ", - said State Duma Chairman Vyacheslav Volodin.
The subsistence minimum was raised twice in Russia - in June and January - and as a result it increased by 13.5%, and the minimum wage increased by 17%. Three and a half million needy families in Russia receive a monthly payment in the amount of 6 to 12 thousand rubles. Maternal capital has also grown again and amounted to 587 thousand for the first child, for the second - 775. Now it can be spent on paying for the education of children.
"We are dealing with a government that has defeated sanctions, and we need to understand this, it's another matter that there are shortcomings, all living people. There are issues that need to be worked on quickly today and make quick decisions, especially on supporting people," the head LDPR Leonid Slutsky.
Payments of pensions and benefits have already begun in new regions of Russia. The President set a goal to bring them to the all-Russian level in eight years. The key sectors of Donbass are metallurgy and engineering, for Kherson and Zaporozhye regions - agriculture.
"We have already completed work on almost eight and a half thousand facilities, including houses, roads, utilities, clinics, hospitals, schools. Literally in a week, the construction of a water conduit from the Rostov region will be completed, which will improve the quality of drinking water in the DPR," Mishusti reported
For the first time during the government report on video link - representatives of regional Legislative Assemblies. On the line - Belgorod, Kursk, Lugansk. In Russia, on behalf of the President, a special state fund is being created. "Its main task will be targeted support to veterans of the special military operation and the families of fallen soldiers. Citizens have gone through a lot, and they need increased attention and special care from the state. And this will be provided," Mishustin assured.
In preparation for the report, Vyacheslav Volodin (by the way, he has almost 900 thousand subscribers on Telegram) announced a collection of questions from citizens. Approximately twenty thousand comments were received. In the top five most popular - about the exam. "We need to discuss this topic with the relevant department, the relevant committee should deal with this, and not only. But it is quite obvious that if there is a request from society, this question must be answered," Volodin is sure.
"Today, children from distant corners, from villages, from villages, it is with the help of the Unified State Examination that they can study, enter leading Russian universities and universities. This is very important and gives a social lift. And, of course, everything must be seriously weighed, evaluated, therefore, if there are any alternative proposals, they should be systematically considered and proposed," Mishustin said.
This is a topic that A Just Russia pays special attention to. The parliamentary opposition feels that it is being heard.
Russia, by the way, came up with a completely new format of competitions for young people - "Games of the Future" - a fusion of classic and digital sports. For the first time they will be held in Kazan at the beginning of next year. This idea is actively supported by China.
The scale of cooperation with China can be judged by the fact that 52 working groups have been created for interaction, which are combined into 5 commissions. "Gazprom" is working out in detail the project for the construction of a gas pipeline to China "Power of Siberia-2", in the shortest possible time it is necessary to sign.
"There are resources in demand, so we have mutual interest here. We will develop not only the supply of energy resources, but also deep processing - this is a gas chemical complex, the production of liquefied gas, that is, we are talking about creating joint ventures for the production of equipment, technologies, this is my opinion is the most important thing," said Deputy Prime Minister Alexander Novak.
Last year, our country built two large-tonnage tankers for the transportation of petroleum products, and the nuclear-powered icebreaker Ural set out on its maiden voyage. From 2026, Russia should produce more than a hundred aircraft of various modifications per year.
External pressure is unlikely to ease, the Russian prime minister frankly says, but all risks are taken into account.
"In the 4th quarter, our economy has already moved to growth, and according to the results of January, we see that this growth continues. We are now preparing scenario conditions for the development of the economy for the next three years, which will form the basis of budgeting," Maxim Reshetnikov said. - Minister of Economic Development.
In the Eurasian Five this year, the Russian presidency, there is a rapprochement with Latin America and Africa. "More and more countries understand that the fair world of the future is incompatible with the "rules" imposed by the collective West. The movement towards multipolarity has accelerated. It is Russia that is at the forefront of this process now. There is fierce strategic competition. from national interests for the benefit of his people. The President set specific tasks to achieve this goal. I am sure that together we will achieve success," Mikhail Mishustin emphasized.
Even four hours later, not all deputies had time to ask their questions. Mishustin wrote down everyone by name and invited them to the government.
Among the priorities in the work of the government is the integration of new regions, which became part of Russia in the fall, into a single socio-economic space of Russia. Now peaceful life is being actively established there, social infrastructure is being restored, schools and hospitals, new houses are being built. Electricity networks are being restored, 900 kilometers of roads have been built. In the Donetsk and Luhansk republics, in the Zaporozhye and Kherson regions, they receive pensions and benefits of the Russian level. Families with children can already count on maternity capital and monthly payments required by law.
It is clear that everyone needs to put their documents in order - first of all, get Russian passports. According to the constitutional laws on the entry of new regions into Russia, adopted on September 30, all local residents are already citizens of Russia. So there is no need to apply for a new citizenship, but you just need to get a new Russian passport. The procedure is simple - come to the point of issue in person with a passport of Ukraine, DPR or LPR - whoever has what. Further - photography is the only thing you have to pay for, and the necessary fingerprinting. Passport is ready in 10 days. On the next visit - taking the oath of a citizen of the Russian Federation, singing the anthem and a new Russian passport. It would seem that everything is simple. But the work is clearly not mechanical. About 2,000 seconded police officers are now engaged in it there for 12 hours a day. They try very hard. Could have done the night shift, but there's a curfew. In many places, work is under fire. And someone else lost their documents. Some people can't get out of bed. To such - home. In total, 17 thousand passports are accepted and issued per day. Not a lot. By September 1, everyone will receive it. A simple tip, in order not to stand in a long line, is better to come in the evening. In the evening it is always freer.
Well, the next task of the government, according to Mikhail Mishustin, is to restart the economy of new regions.