The Ministry of Agriculture of the Russian Federation believes that financing of the agro-industrial complex from the federal budget in 2023 may grow even more, now the amount of funds provided is 445.8 billion rubles, Deputy Minister of Agriculture of the Russian Federation Elena Fastova said at a press conference.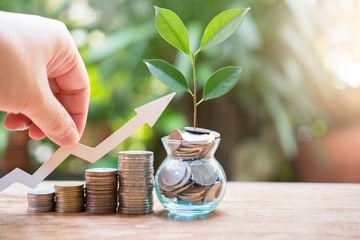 "The budget for 2023 is 445.8 billion. It seems that this is less than 2022, but if we recall its beginning, we started with a completely different budget. Thanks to the instruction of the president and the government, it was significantly increased. We believe that in In 2023, 445.8 billion rubles is not the limit that will be directed to the industry," Fastova said.
The most popular support measure is concessional lending: volumes are constantly increasing, and in 2022, for example, it was an "unprecedented amount" of 179.4 billion rubles. In 2023, 157.9 billion rubles will be allocated for concessional lending; this volume, taking into account the dynamics of the key rate, corresponds to the value of this support in 2022, Fastova specified.
Among the new areas of such support in 2023 is an increase in the term of preferential investment loans for baby food to 12 from 8 years, "literally in the near future" there will be preferential loans for the primary processing of wild plants, and preferential loans will be provided to personal subsidiary plots. Fastova also noted such a measure as "capex" (reimbursement of part of the direct costs incurred for capital construction), which has already proven itself in the production of greenhouse vegetables.
"The main areas - milk, vegetable stores and breeding centers - are retained. This year, the reimbursement for breeding and seed centers has been increased from 20% to 50% in order to quickly replace seed imports. Plus, two more areas have appeared - the production of feed for aquaculture and capex for the dairy industry, 70% interest-free subsidies," the deputy minister added.