The Ministry of Agriculture came forward with a proposal to temporarily ban the Russian exports of amino acids from July 1 to December 31, 2022. This involves L-lysine sulfate, L-lysine monohydrochloride and DL-methionine. The decision was prepared by the Ministry, and the corresponding document is available for public discussion at the draft regulatory legal acts website.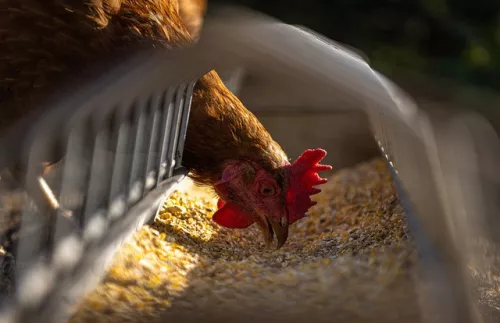 The ban is to be introduced in support of domestic animal husbandry.
"Feed ingredients represent the initial link in the food chain, and the food security of the country depends directly on their quality and availability," goes the explanatory note to the project.
The Ministry of Agriculture pointed out that such feed amino acids as L-lysine sulfate, L-lysine monohydrochloride and DL-methionine are indispensable in animal husbandry, and their presence in the diet of farm animals in vital.
"Amino acids deficiencies in feedstuffs have a negative impact on the performance of livestock enterprises and result in an increase in the cost of finished products or even lead to direct losses," the ministry's experts explained.
According to the Ministry of Agriculture, 119.400 tons of L-lysine sulfate, 66.400 tons of L-lysine monohydrochloride (60.800 tons in 2020) were produced in Russia in 2021. This covers 52% of the existing needs, which estimate up to 110-120 thousand tons per year, taking into account the number of livestock and poultry in Russia.
In 2021 about 25.000 tons of DL-methionine were produced in Russia. The total estimated need is about 60.000 tons.
The remaining amount of amino acids is imported. Thus, according to data provided by the Federal Customs Service (FTS), 43.100 tons of lysine and 33.700 tons of methionine were imported in 2021. At the same time, 10.700 tons of methionine, which is necessary for Russian livestock farmers, were exported by Russian producers.
The decision explicitly states cases when the ban on the export of amino acids does not apply. For example, when feed additives are exported to the EAEU countries, Abkhazia, South Ossetia, Donetsk and Lugansk People's Republics.