In the nine months of 2022, the number of pigs in Russia increased by 1 million animals. Head of the Ministry of Agriculture Dmitry Patrushev reported this to President Vladimir Putin. According to the minister, pork production in the country exceeded 4 million tons in live weight, which is 244 thousand tons (6%) more than in the same period last year. Patrushev clarified that there is still a small amount of livestock import to solve breeding problems to improve productive qualities.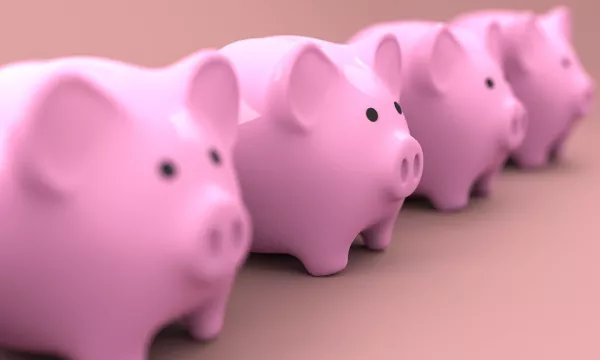 At the end of October, the National Union of Pig Breeders predicted that at the end of the year, pork production could increase by 8% or 350 thousand tons. %) reduced the overall increase in production to 6.2% (+244.5 thousand tons). The rate of decline in exports of pig products in the first nine months of 2022 slowed down from 25% in the first half of the year to 15% (about 130 thousand tons).
The day before, Putin recalled that Russia is in contact with its Chinese counterparts on the supply of Russian pork. According to him, "they will calmly work on this issue." "We will certainly continue this work, we are in contact with our Chinese friends, they know our position, we know their position. We will work calmly, rhythmically, I am sure that we will agree [on exports]," he said.
Patrushev, during his report, also spoke about the successes of other categories of animal husbandry. Thus, the production of poultry meat in Russia in January-September amounted to 5 million tons, which is 230 thousand tons (5%) more than in the same period last year. "Although localized, but still livestock of foreign selection prevails here. Therefore, within the framework of our scientific and technical program, a domestic cross of meat chickens "Smena-9" was created. To replicate it, a breeding plant has been built in the Moscow region since June of this year, it will become part of the All-Russian Research Institute of Poultry Breeding, the country's largest center in this direction, "said Patrushev.
But the number of cattle for nine months decreased by 3.7%. At the same time, in absolute terms, the decrease can be approximately 30 thousand tons for the year, Patrushev estimated. "We are concerned about this situation, and from next year, in addition to the existing tools, we will support producers with a new subsidy per kilogram of cattle sold. However, it is important to note that the decrease in the number of cattle with a simultaneous increase in milk production is, firstly, evidence of an increase in the productivity of the dairy herd, and secondly, this is a reflection of the global trend towards a shift in beef consumption towards more affordable pig and poultry products, "- the minister noted.