The world meat market over the next 10 years will grow by another 40 million tons, and by 2050 - by 80 million tons. These figures were given by the head of the National Meat Association Sergey Yushin, speaking at a press conference "Russian agro-export in the new reality: global challenges."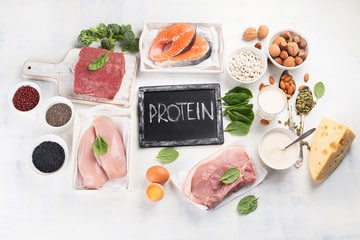 "If new markets are opened with the support measures, with the expertise that we have, and with the potential that has not yet been used, we could significantly increase domestic production by at least another 5 million tons, and take from some part of this 40 million pie," Sergey Yushin noted.
At the end of last year, Russian producers supplied a record 1.2 million tons of meat and meat products to foreign markets. This is 3% of the world market.
"Today, the main limitation is the lack of access to key markets for certain types of meat. If in general we supply all types of meat to almost 60 countries of the world, then, for example, for such an industry as pig farming, three key markets are closed - these are China, South Korea and Japan. The unfavorable situation with animal diseases, especially with African swine fever (ASF), does not yet give reasonable hope that these markets will open. Meanwhile, if these markets were opened, in the coming years we could increase the export of pig products by hundreds of thousands of tons," the head of the union added.
As for the supply of beef to foreign markets, the existing restrictions are no longer associated with restrictions due to illness, but with very high tariffs and duties, the expert noted. "The production of cattle (cattle), even in the poorest countries, is protected in the most severe way. Duties range from 40 to 200%," said Sergei Yushin.
At the same time, beef production remains one of the most promising industries in the meat sector. According to the expert, the potential for deliveries of these products to Russian producers over the next 10 years is estimated at 200,000 tons worth at least $1 billion a year.