The production of poultry sausages in Russia in the period from 2017 to 2021 increased by 20% and reached 183 thousand tons, follows from the analysis of the market by BusinesStat analysts.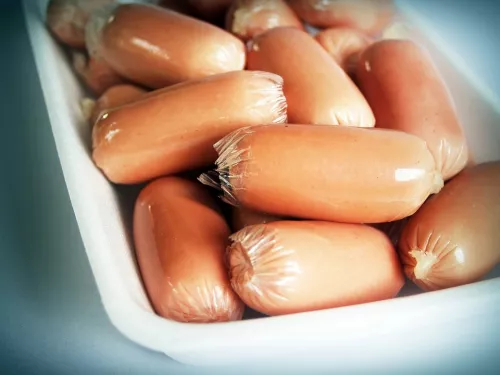 According to experts, due to sanctions and a decrease in real disposable money incomes of Russians, sales of more expensive products are declining and sales of the cheapest are growing.
"Poultry sausages are cheap products compared to beef and pork sausages, so under the current conditions, their sales will grow," analysts predict.
In their opinion, the growth of domestic demand will play into the hands of domestic producers, it will become the main factor contributing to the increase in their output in the near future.
It is clarified that over the past five years, in the structure of the Russian production of sausages and poultry delicacies by type, boiled sausages had the largest share - 51.1% of the total average for the period. At the same time, the share of meat delicacies accounted for an average of 29% of the market, the share of smoked sausages - 19.9%.