The draft program for the sustainable development of rural areas in Russia until 2035 will be presented to the Russian government by the end of this year. The new program should replace the outdated version adopted for the period until 2030, Zhanna Ustimenko, deputy director of the department for rural development of the Ministry of Agriculture of the Russian Federation, said Tuesday at a meeting of the council of the Siberian Agreement Interregional Association (MAAS) for agriculture.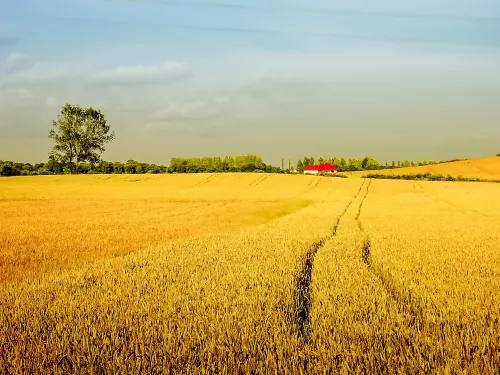 "Now we have a strategy for the sustainable development of rural areas until 2030. This strategy is outdated, and therefore an updated draft of this strategy has been prepared. It is being approved by the federal executive authorities. It is expected that by the end of the year the draft will be submitted to the government, Ustimenko said.
She specified that the new strategy will have a forecast period up to 2035 and is "structured in the logic of national projects." In particular, it will take into account the number of residents of rural areas, the ratio of salaries and the share of comfortable housing, and also contain requirements for the creation of comfortable infrastructure for rural areas.
Ustimenko added that now the state program of the same name allows achieving sustainable development of rural areas. "To achieve the goals of the state program in Russia in 2022-2024, the budget law provides for 122 billion rubles. The total amount of allocated funds from the federal budget, taking into account additional funds for 2022, is 43 billion rubles. 4.036 billion rubles," Ustimenko said.
She clarified that more than 100 various projects for the development of infrastructure and improvement, as well as projects to promote the employment of rural residents, will be implemented in the regions of Siberia with these funds.