The Russian Ministry of Agriculture considers it necessary to consolidate the status of Russian agricultural products as climate-optimized; this is important for further increasing the volume of agricultural exports, Deputy Minister of Agriculture of the Russian Federation Sergei Levin said at the conference "The Role of Climate Regulation in the Competitiveness of Russian Agricultural Products."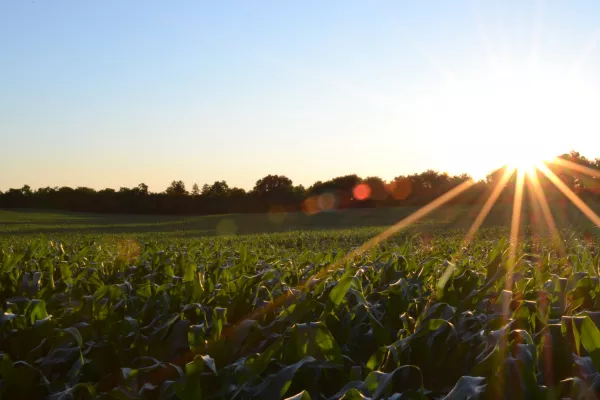 According to materials presented at the conference, in the total structure of greenhouse gas emissions in the world, the agricultural sector accounts for 12% (the largest share, 61%, is occupied by the energy sector, then industry - 22%, and waste accounts for only 5%). In the structure of greenhouse gas emissions in the world's agro-industrial complex, 49% comes from internal fermentation, 22% from cultivated soils, 17% from rice farming, and 6% each from the manure collection and storage system and liming and urea application.
Levin noted that now national adaptation plans to the climate agenda in agriculture have been developed in 45 countries. "The development of this regulatory framework will certainly have an impact on the terms of trade for food in both the medium and long term. And it can become one of the new barriers to global trade and export of agricultural products," the deputy minister added.
He recalled that the volume of supplies of domestic agricultural products and food to foreign markets is growing steadily. In 2022, it exceeded $40 billion, and in the current year it is 20% ahead of the same period. This dynamics allowed Russia to take a leading position in the export of a number of goods: wheat, barley, sunflower and rapeseed oil, frozen fish.
For Russia, Levin noted, the balance of climate change is rather positive, since global warming makes it possible to engage in crop production in the northern territories, as well as reduce the cost of heating livestock complexes. In this regard, Russia can increase its production base and increase its export potential.
As the Deputy Minister noted in conclusion, climate issues should be taken into account when developing development strategies by both individual companies and the industry as a whole.