Agricultural products and food products are one of the essential elements of the growth of Russian exports to China. Alexey Dakhnovsky, trade representative of the Russian Federation in China, told reporters about this on Friday.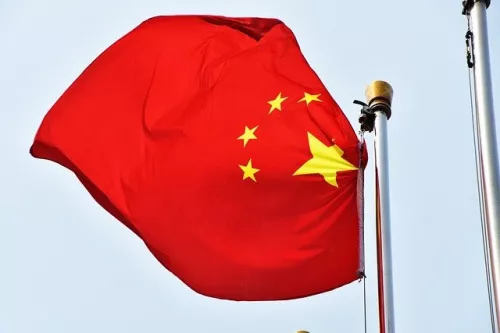 "Agricultural goods and food products, of course, are one of the major points of growth in our exports to China: according to the General Administration of Customs of the People's Republic of China, growth was almost 23% in the first half of the year," Dakhnovsky said. "The Chinese are certainly interested in the supply of a wide range of Russian products, both agricultural and fertilizers, they have spoken about this more than once," he said, noting that fertilizer supplies to China increased by 70% in the first half of the year.
"We have objective difficulties associated with sanctions. But they do not consist in the fact that someone refused to buy Russian products. There are no direct sanctions on the supply of food from Russia, but there are indirect ones related to the refusal of transport workers to enter Russian ports, with issues of insurance of ships and cargo," the trade representative explained.
According to him, the supply of cereals this year has decreased, but not because of the refusal of the Chinese side to purchase these products, but because of the introduction of temporary protective measures by the Russian government. He also noted that, "judging by the latest news from Moscow, grain exports will continue this year."
"At the same time, growth is observed in other crops: for example, supplies of sunflower and rapeseed grew by almost 51% in the first half of the year, soybeans - by more than 16%," Dakhnovsky continued. - Growth will continue: we are actively working with Chinese regulators, in recent years the Chinese market has been opened to a wide range of agricultural products from the Russian Federation, we expect that the process will continue. In other words, there are prospects in this area."
As the trade representative emphasized, "we are not at all talking about the fact that Russia has significantly reoriented its exports from the West to the East in terms of agricultural products." "It's just that the Chinese have an interest in these products, we are ready to satisfy it. But due to the ongoing pandemic, the issue will mainly be logistics," he concluded.