The Government of the Russian Federation proposes to give priority rights to state-owned companies and state corporations to acquire strategic enterprises in the event of their bankruptcy. The document has already been prepared, and changes are proposed to be made to the law "On Insolvency (Bankruptcy)", Vedomosti reported on Friday, citing the bill.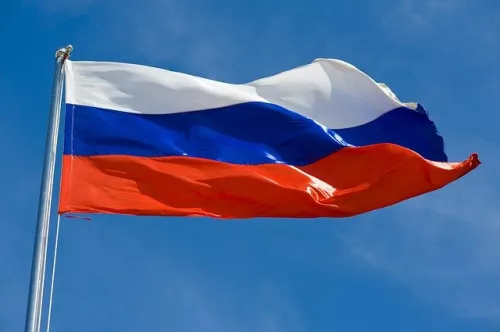 As a representative of the Cabinet of Ministers told the newspaper, the purpose of the bill is to "improve the mechanism for exercising the pre-emptive right to acquire the assets of a strategic organization when they are sold in bankruptcy proceedings." Moreover, the government proposes to remove the ban on the acquisition of strategic enterprises for bankruptcy creditors and their affiliates.
The newspaper writes that, according to Art. 195 of the bankruptcy law, now "the right of first refusal to acquire a strategic enterprise in bankruptcy proceedings is exclusively with the Russian Federation, that is, in fact, with the government." This opportunity can be used provided that the organization performs work on the state defense order, ensures the defense capability and security of the country. Competitive creditors and their affiliates are not allowed to participate in the auction, Vedomosti adds.
However, at the moment, the presidential administration, or rather the state-legal department, did not agree with the document. The very mechanism for granting a state-owned company the pre-emptive right to acquire a strategic enterprise has not been agreed upon, and the transfer mechanism and ownership conditions are being finalized, the source clarifies.
"The transfer of rights should be as open and transparent as possible. Everyone is interested, firstly, in preserving the company, and secondly, in order for its owner to be efficient," the newspaper's source added. The Ministry of Economic Development of the Russian Federation, the Ministry of Finance, the Ministry of Industry and Trade and the Federal Tax Service have been appointed responsible for the development of the bill and the mechanism, the anti-sanctions plan says.
In March 2020, Deputy Minister of Economic Development Ilya Torosov explained that the reform of the bankruptcy institution had been in preparation for two years. More than 400 pages of amendments cover almost all elements of the institution of bankruptcy: both basic definitions and procedures, as well as the creation of new tools, changing the nature of the relationship between persons involved in bankruptcy cases.
The main idea of ​​the bill was to introduce a new variable rehabilitation procedure - debt restructuring, while it was proposed to abandon such bankruptcy procedures as supervision, financial recovery and external management, limiting the use of one rehabilitation and one liquidation bankruptcy procedure, said Torosov.
In addition, the bill provided for the creation of mechanisms to prevent unprofitable financial and economic activities of the debtor in the course of bankruptcy proceedings. The amendments provide for the creation of new ways of managing debtors through the introduction of corporate managers, as well as the formation of new tools to save the debtor's business.