The Russian government plans to maintain all measures to support the agro-industrial complex (AIC). This was reported to journalists by Deputy Prime Minister of the Russian Federation Victoria Abramchenko.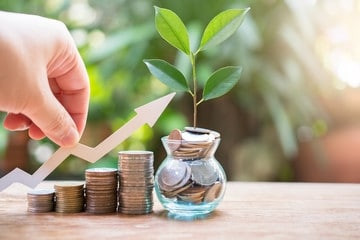 "The agro-industrial complex is one of the flagships of the development of the economy. Now, just like during the pandemic, the stake is being placed on it. The President has set the task of ensuring the industry's growth by 3%, you know this, so we are all maintaining support measures. And in fact, here in these difficult conditions, the formation of the budget, from the point of view of the sequestration, did not affect the agro-industrial complex in any way," she said.
The Deputy Prime Minister recalled that earlier, on behalf of the President, a Strategy for the Development of the Agro-Industrial Complex until 2030 was prepared. According to her, the document, in particular, provides for such measures as solving the problems of logistics and building ships, including for the transportation of grain. "By 2030, we plan to build about 14 ships of various carrying capacities," she said.
As for short-term measures to support exports, Abramchenko noted the transition to settlements in national currencies. "Of course, this is a priority, therefore, colleagues in the banking community are conducting such negotiations, and I must say, very successfully, also with friendly countries," she said, also emphasizing that Russia needs its own insurance company, which in the current difficult conditions will take bear the risks associated with logistics and freight.
According to Abramchenko, the Russian agro-industrial complex is focused on friendly countries, including the Middle East and Africa. "The geography does not change. I must say that our grain partners within the EurAsEC (the former name of the EAEU - TASS note) have also always actively purchased Russian grains, they are also a priority for us in terms of supplies. Turkey takes a lot. That is, all friendly countries are currently continuing contacts on the supply of food," she said.
At the same time, speaking about purchases by unfriendly countries, Abramchenko noted that during the first half of 2022, South Korea bought more Russian food than it bought in 2021.